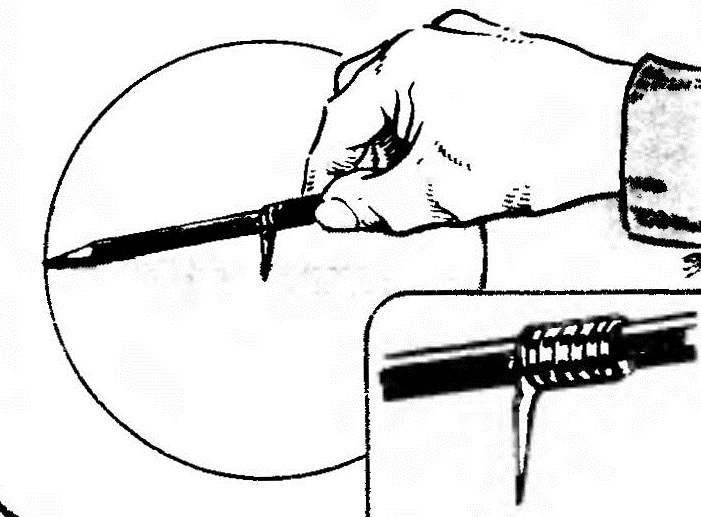 What if you need to draw a circle, and a compass at hand is not! To get out of this situation by making a simple compass of the bent and strapped to the pencil in the right place for a stylus pen, as shown in the figure.
Recommend to read
A COMPASS CUTTER
Carefully cut a circle from the cardboard using scissors is very difficult. To help in this work can usually tsyrkul fixed in his foot, as shown in the figure, a razor blade.
PLYWOOD HAND
Any gloves, especially leather, be dried without losing their form if you make this from any material pravilno flat, resembling a hand. Draw pravilno before sawing is very simple: put...