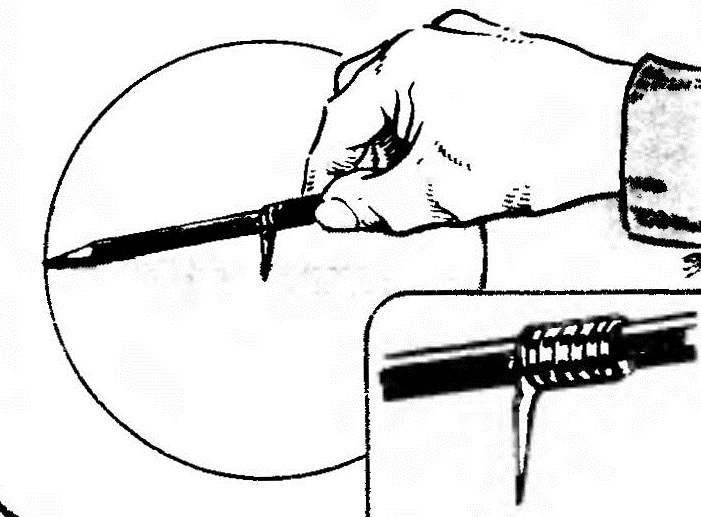 What if you need to draw a circle, and a compass at hand is not! To get out of this situation by making a simple compass of the bent and strapped to the pencil in the right place for a stylus pen, as shown in the figure.
Recommend to read
THE MIRACLE STOVE
In one of the spring gear of the Central television can be enthusiasts of technical creativity familiarized with the universal camp stove, or rather, a kitchen that has designed and...
DRIP STOP
When worn the seal to the water tap in the kitchen or in the bathroom, constantly begin to leak and drip water. To fix the leak will succeed on their own. For this you need to...