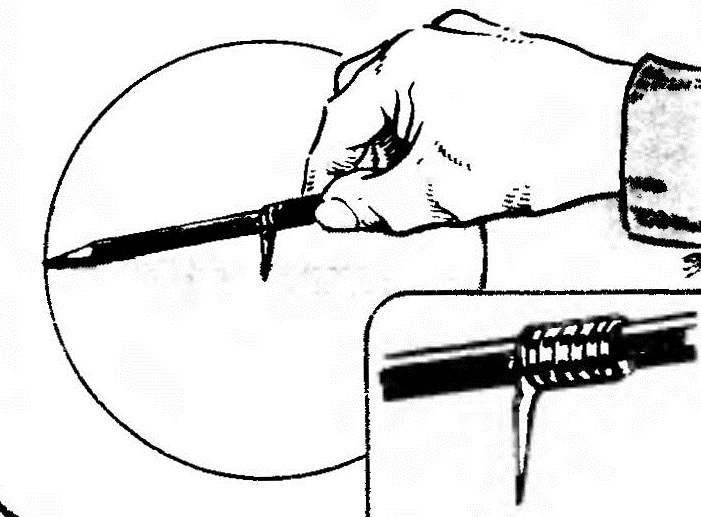 What if you need to draw a circle, and a compass at hand is not! To get out of this situation by making a simple compass of the bent and strapped to the pencil in the right place for a stylus pen, as shown in the figure.
Recommend to read
THE INDICATOR FOR THE BATTERY
The safety device that signals the limit of the battery, must have for every modeller. The scheme of such a simple electronic device — figure 1. The unit is connected to the battery pack...
UNDER ANY LOAD
Sometimes when lifting particularly heavy items are scrap or Kyle. And yet arm is clearly not enough. Growths the tool with a piece of ordinary water pipe, as shown in the figure.