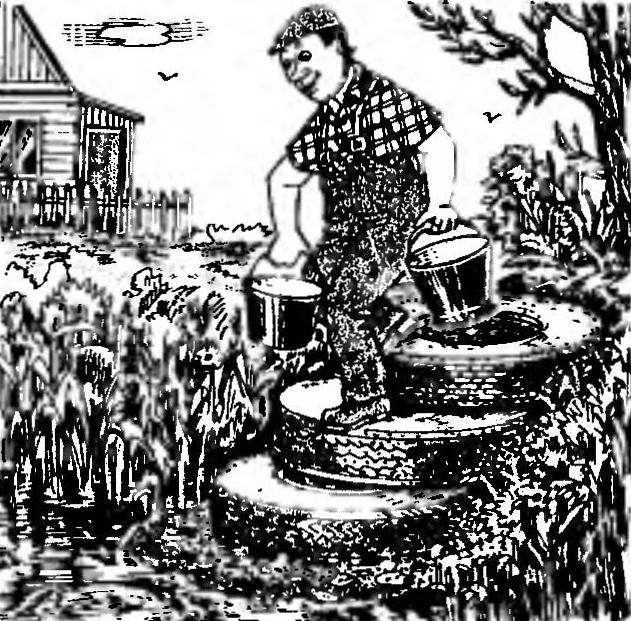 Usually the approaches to the water source, whether a spring or stream, uncomfortable, and in these places the required steps. Make the step from old car profile tyres from trucks, filling their insides with sand, rubble or broken bricks.
Such steps are better than wood and even concrete — they do not become slippery nor accidentally spilled water, either from rain or when ice.
A. POLIBIN
Recommend to read
NOT AIR TO WATER!
That just is not used as a tank for a summer shower on a country or garden site! Here's another original version: car tyre big diameter is glued with a sealed bottom and a removable...
WITHOUT BURSTS
Carrying water-filled bucket at a great distance, it is difficult to ensure that it is not spilled. The problem will remove a simple technique, often used by rural Housewives is...