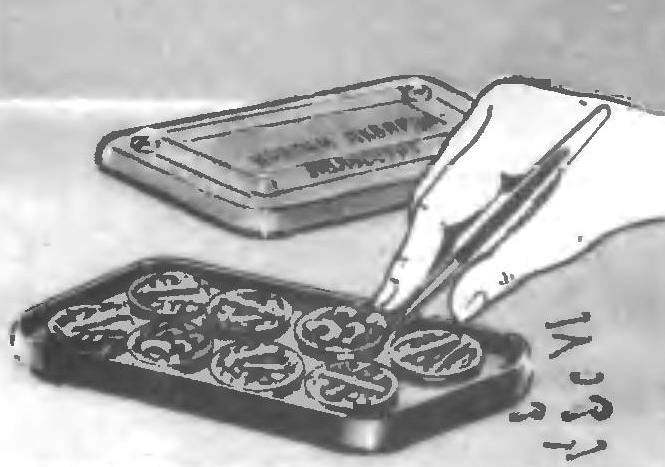 Do not rush to throw away the plastic packaging from used water-colour paints. It can be used for storage of small parts.
L. MALAMUZH, g. Zolotonosha
Recommend to read
CHAIN MIXER
Stagnant paints, adhesives in the narrow vessels to mix even with a drill bit that is the problem. The task is simplified if at the end of the stirring rod clamped in the Chuck, is to...
SUGGEST MODELERS ERFURT
It seems that it does not intersect the path of the guys involved in designing the different kinds of models. And competitions are organized separately, and laboratories of its own, Avia...