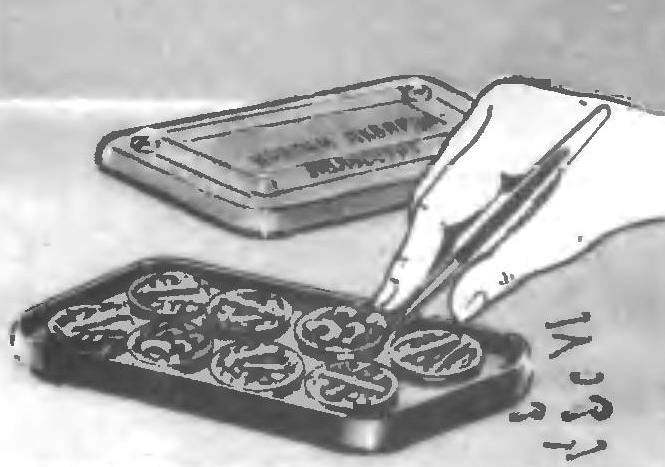 Do not rush to throw away the plastic packaging from used water-colour paints. It can be used for storage of small parts.
L. MALAMUZH, g. Zolotonosha
Recommend to read
ON TAKEOFF – A ROCKET PLANE
We offer our readers a model class S4B (raketoplan) designed by the famous Soviet athlete A. by Karapinar common aerodynamic configuration "duck". She translates from planning mode to...
AND A CIGARETTE, AND PLATE
From ordinary lighters are convenient not only light, but also to ignite the burner of the gas stove. But it does not hurt your fingers, you need to make the nozzle extension. Any of the...