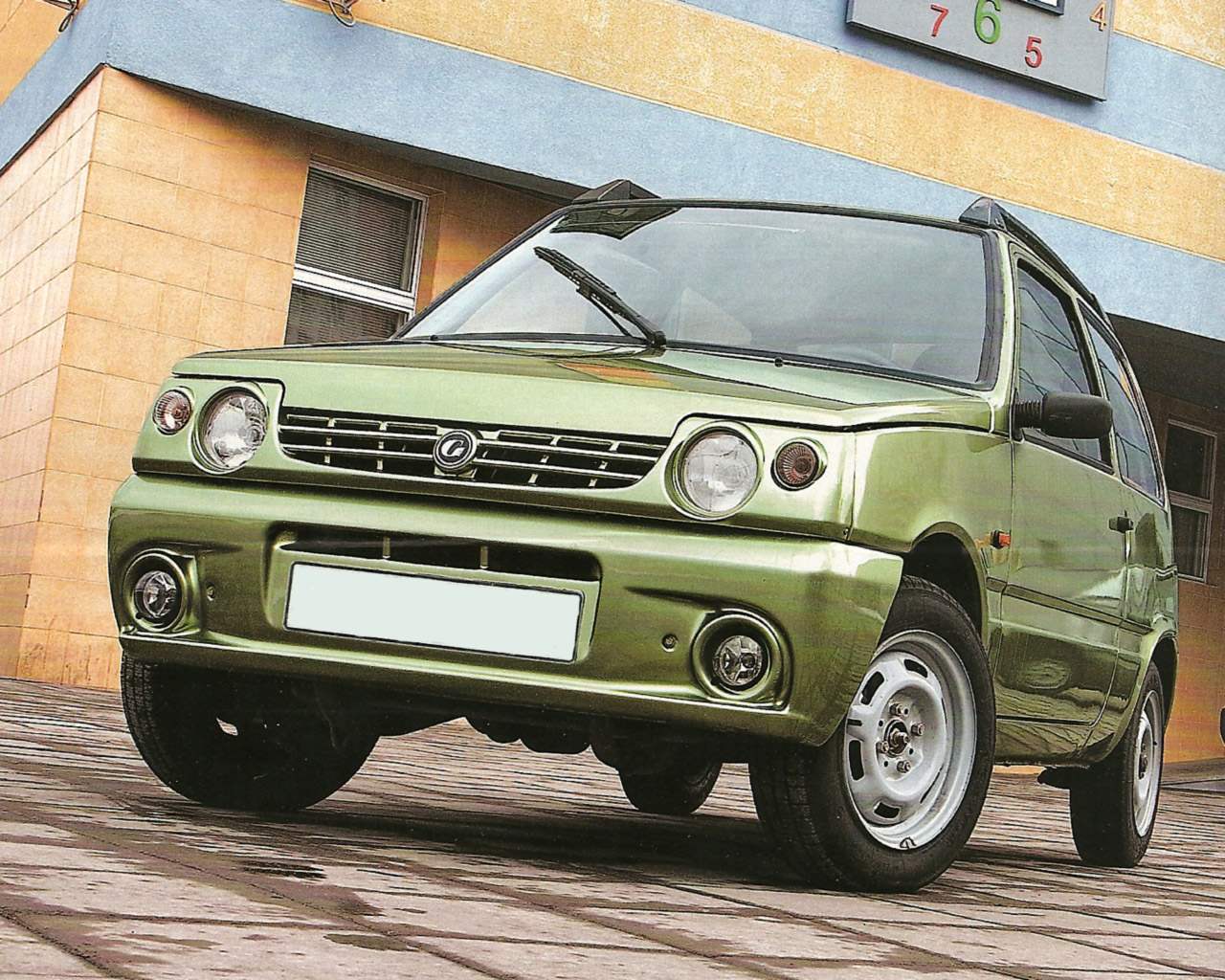 The car VAZ-1111 "Oka" was put into production in 1988 — assembling the machine was carried out at the Kama and the Volga factories. Further production of the car and joined the Serpukhov car factory, which produced the first machine with manual control. "Oka" is a front wheel drive car midget class (its length is 3.2 m), fitted with a 29-horsepower two-cylinder engine working volume 0,649 L.
From the three-door machine weight 650 kg— 12-inch wheels and independent spring suspension. The maximum speed of the compact car — 120 km/h.
In April 2007 the production of cars "Oka" VAZ-cylinder engine in the Serpukhov automobile plant was stopped and the Assembly line were to go updated minicar with a three-cylinder engine TianJinFAW Chinese production capacity of 53 HP and five-speed gearbox. Oka has also received a new engine frame, 13-inch wheels, vacuum brake booster from the VAZ-2108 and updated front and rear bumper.
SeAZ-11116 "Oka": a curb weight of 650 kg, gross weight: 1005 kg; engine three-cylinder petrol with multipoint injection, transverse-mounted, maximum power 53 HP; front brake disc; rear drum; max speed 150 km/h, acceleration to 100 km/h — 18; fuel consumption in the urban cycle and 5.5 l/100 km; fuel tank capacity 30 l
Recommend to read
"DOMESTIC PRODUCT"
We have already talked about the commitment of the leadership of the Russian Navy, since the beginning of the first underwater vessels in its composition, to rely on their own...
AND NAIL — TOOL
Developed a lot of tools for punching large diameter holes in sheets of plywood; many of them are rather complicated or cumbersome. I need only a wooden plank to two nails. Hammer them...