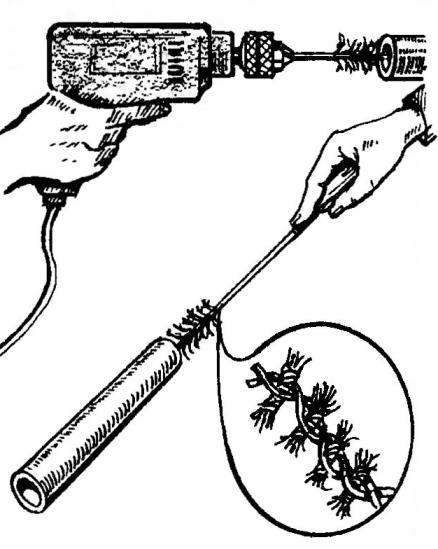 To clean the inside of the tube or a long narrow cavity is not so simple. This can help "brush" like how to wash their bottles, only to make it necessary from segments of a steel cable. The work will go faster if cleaned using a drill, securing it in the Chuck end of "brush".
Recommend to read
HAD NO CHANCE
Flying boat Fairchild F-91. This small flying boat designed in 1934 by the American firm Fairchild, was calculated for mass production, but, despite its excellent flight characteristics,...
PAPER POPRYGUSHKA
Paper is the most affordable and "compliant" material for the manufacture of all kinds of toys — from boats-boats and pigeons until such unexpected figures as a jumping frog, about which...