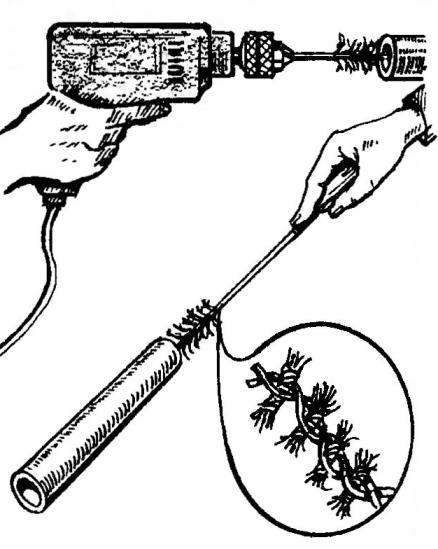 To clean the inside of the tube or a long narrow cavity is not so simple. This can help "brush" like how to wash their bottles, only to make it necessary from segments of a steel cable. The work will go faster if cleaned using a drill, securing it in the Chuck end of "brush".
Recommend to read
ROLLER INSTEAD OF A BRUSH
If we built a fence for the front garden, master whether a garden bench, finished Lee gable house, one of the main stages — the painting of the boards. And of course, manually brushes....
ALWAYS AT HAND
While working on podmostjah you need a hammer — you have to go after him, and after? Again to descend, to put in place. But soon he again had to jump back and forth, attach to the side...