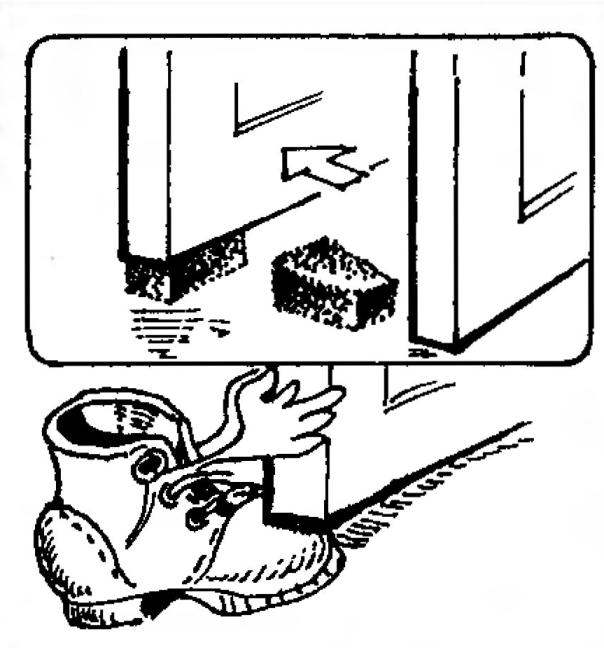 So the car rolled, the railroad placed under one of the wheels of the so-called Shoe. Something similar, only not metal, but foam, you can shove under the door in the room that was not closed during the ventilation. You have two options: attach the sponge to the door or to the floor.
V. GOLOVASHIN, R s b n o e, Ryazanskaya obl.
Recommend to read
TREASURE FROM THE FOREST
Exhibitions amazingly beautiful decorative pieces of KAPA compete even with the amber jewelry—seafood and resinous prehistoric forests. Cap (in other words—influx) is a growth on the...
ON THE "TRAMP" – IN CYCLING
Our family vehicle — a three-wheeled velotandem "the Vagabond" — designed by me for tours. From the same konstruktsii it is distinguished by the absence of any irreversible...