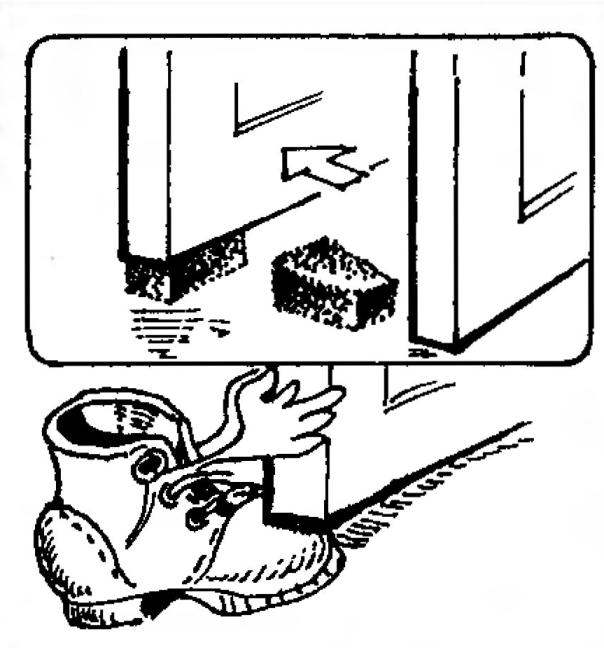 So the car rolled, the railroad placed under one of the wheels of the so-called Shoe. Something similar, only not metal, but foam, you can shove under the door in the room that was not closed during the ventilation. You have two options: attach the sponge to the door or to the floor.
V. GOLOVASHIN, R s b n o e, Ryazanskaya obl.
Recommend to read
TRUCK WINTER SHOES
Always see during winter time old lady with difficulty dragged through the snow their shopping carts with products, and wheel trucks get stuck in the snow. I propose by analogy with the...
SPOON…BOTTLE
Any application not find the large plastic bottles of mineral water and other beverages. I want to offer another option — to cut out such a Shoe spoon helps to wear tight shoes.   S....