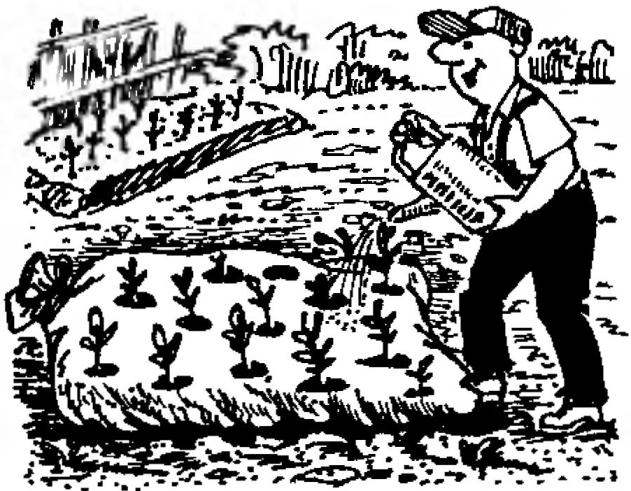 Indeed, if in a plastic bag with soil, cut holes and plant in them seeds or seedlings, you will be able to kill two birds with one stone: and a bed to do, and the weeds can't break through the bag. And make a garden even on the balcony.
Recommend to read
ASSISTANT DEVELOPER
We lived first in an apartment in a three-story house, and then decided to move in the house mansion. But it would require a serious overhaul, and outbuildings and is subject to complete...
THE GYRO — GLIDER
In the latest issue of our magazine published a series of articles of the group of designers of the gyros about the features of the construction of these helicopters, how to build...