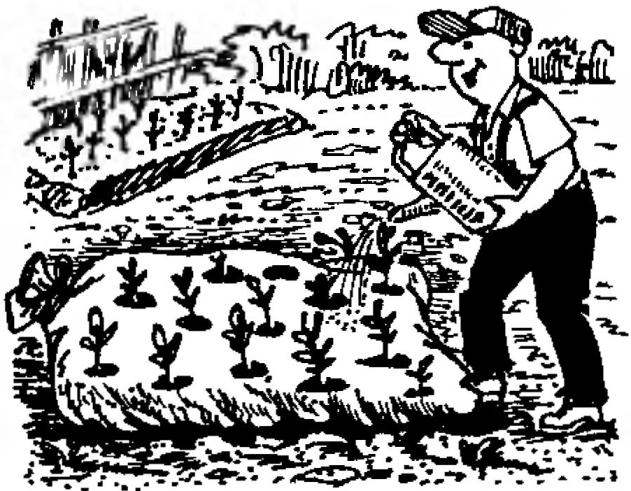 Indeed, if in a plastic bag with soil, cut holes and plant in them seeds or seedlings, you will be able to kill two birds with one stone: and a bed to do, and the weeds can't break through the bag. And make a garden even on the balcony.
Recommend to read
BOARD ROOM "WEEDING"
It is now customary to control weeds on the beds without chemicals. Weed or often just cover the beds by the opaque material beneath the weeds do not develop, and the seedlings planted...
THE BRUSH DOES NOT DRY UP
If in a plastic cover for glass jars to make the appropriate hole for the handle paint brush, "kill", as the saying goes, "two birds with one stone": and the paint in the Bank will not...