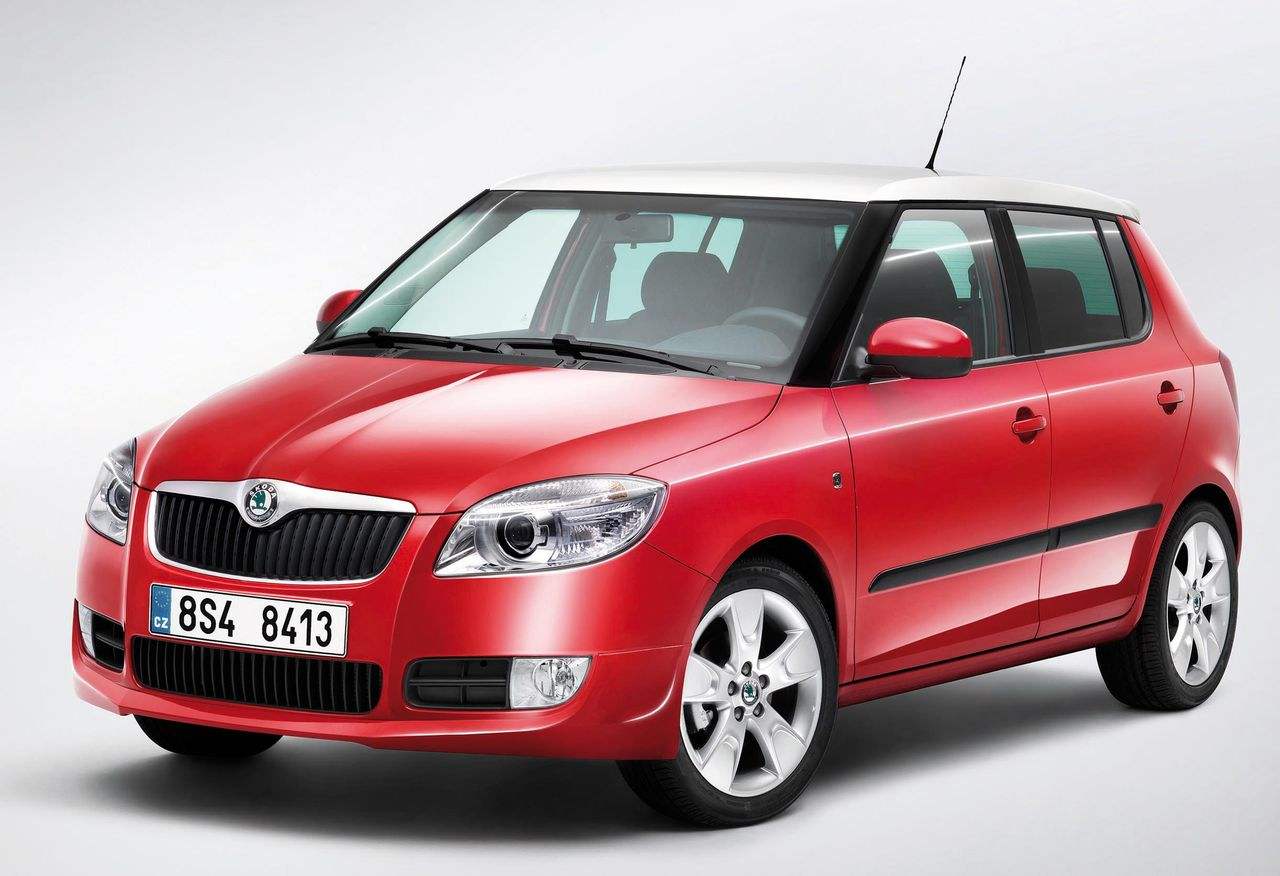 Car SKODA factory after the collapse of the Czechoslovak socialist Republic to a market economy was on the verge of bankruptcy and in 1990 became a subsidiary of Volkswagen-Audi. In October 1994, on the basis of the model Favorit in conjunction with the company VW was designed a compact car with Felicia volkswagenaudi motor with a working volume of 1,6 l, and in 1996 on the chassis of the VW Golf was published in five-door hatchback Oktavia.
Another joint creation of SKODA and VW was front-wheel drive passenger car Skoda Fabia, the range of power units which consists of three engines ranging from 70 to 195 HP Motors are equipped with manual 5-speed transmissions and models with 105-horsepower motors on request can be equipped with 6-speed gearbox machines.
Front suspension — McPherson-type with lower transverse wishbones and torsion stabilizer. Rear suspension — torsion beam classic.
Front brakes — disc, cooled, rear — drum or disc. Steering — rack and pinion, electrohydraulical.
The machine is equipped with a Parking sensor, electronic stability programme (ESP), curtain and side airbags and airbags for driver and front passenger.
Skoda Fabia: the length is 3992 mm, width — 1642 mm, height — 1498 mm, base — 2462 mm gauge — 1420/1410 mm, the trunk volume is 300 liters, the maximum speed — from 163 to 190 km/h (depending on engine power), curb weight — 1050/ 1070 kg fuel tank capacity — 45 l
Recommend to read
MODELIST-KONSTRUKTOR 1989-03
CONTENTS: In search of the youth (1); ENEA - young innovator (2). Public KB "M-K": I. Turevski. Bryansk Vernissage (4). Winter Windsurfing: (8). Small-scale mechanization:...
BEAUTIFUL HOME — BEAUTIFUL YARD
Arch, gate, gate, fence, walkway, typically all these elements construct a new HOMESTEAD or garden plots are not in the first place: imported materials, construction details, tools,...