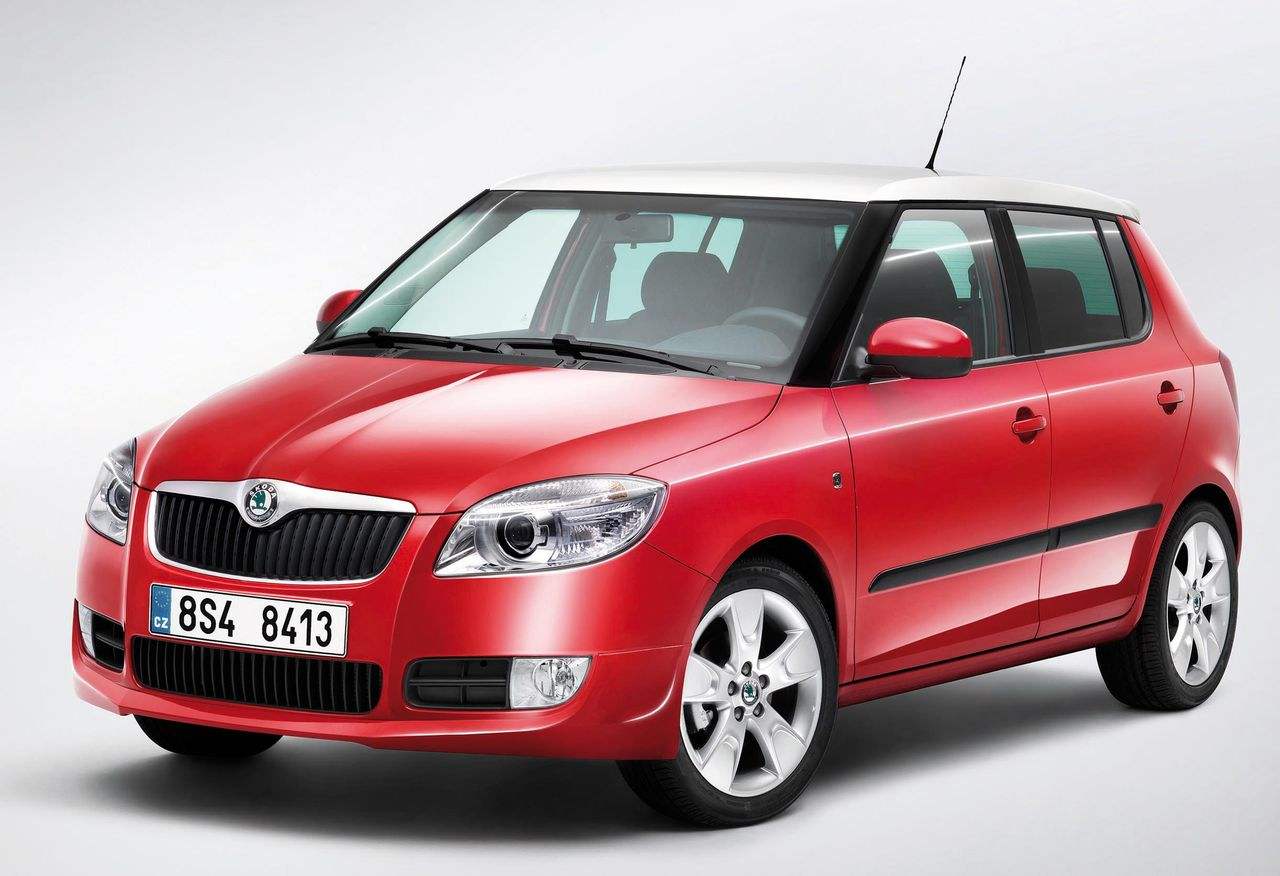 Car SKODA factory after the collapse of the Czechoslovak socialist Republic to a market economy was on the verge of bankruptcy and in 1990 became a subsidiary of Volkswagen-Audi. In October 1994, on the basis of the model Favorit in conjunction with the company VW was designed a compact car with Felicia volkswagenaudi motor with a working volume of 1,6 l, and in 1996 on the chassis of the VW Golf was published in five-door hatchback Oktavia.
Another joint creation of SKODA and VW was front-wheel drive passenger car Skoda Fabia, the range of power units which consists of three engines ranging from 70 to 195 HP Motors are equipped with manual 5-speed transmissions and models with 105-horsepower motors on request can be equipped with 6-speed gearbox machines.
Front suspension — McPherson-type with lower transverse wishbones and torsion stabilizer. Rear suspension — torsion beam classic.
Front brakes — disc, cooled, rear — drum or disc. Steering — rack and pinion, electrohydraulical.
The machine is equipped with a Parking sensor, electronic stability programme (ESP), curtain and side airbags and airbags for driver and front passenger.
Skoda Fabia: the length is 3992 mm, width — 1642 mm, height — 1498 mm, base — 2462 mm gauge — 1420/1410 mm, the trunk volume is 300 liters, the maximum speed — from 163 to 190 km/h (depending on engine power), curb weight — 1050/ 1070 kg fuel tank capacity — 45 l
Recommend to read
THE CELLAR… IN THE KITCHEN
In a kitchen furniture factory production somehow not provided any special locker for storing vegetables. For croup and utensils easy to adjust and offered by manufacturers of various...
HOLDER WITH EYELET
Tighten the screw in a tight place you would help an ordinary wire with a eyelet on the end, bent as shown in the figure.