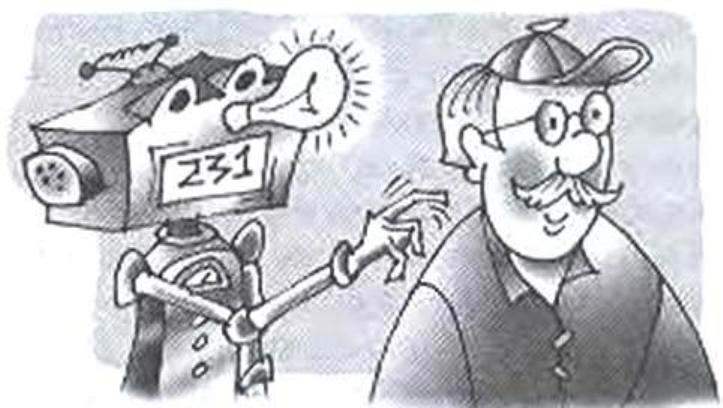 Permissible variation of AC voltage in household electrical network In the 220 — ±5 %. A more significant increase in voltage may result in damage to consumers of electric energy. In the cities, compared to villages, mains is more stable, which is ensured by the presence of numerous compensation substations, powerful transformers which equalize" voltage with changes in energy consumption However, in spite of it. in the evening and night hours, especially in summer (when not in use electric heating devices) due to the natural reduction in electricity consumption (all asleep), the voltage could rise to 245 — 250 V.
Knowing this, you can ensure the safety of electrical devices in your home. Constantly visual to "follow" electric network (for example, a reading of the voltmeter plugged in 220V) is almost impossible. I propose for this purpose to use an audio signalling device, scheme of which is presented in the figure.
When exceeding the voltage more than 230 In will sound loud melodious beep. Next, you should immediately disconnect the electrical device from the network, leaving only the lighting of the lamp (the failure of "burnout", you can still accept). The simplicity of the device, scheme is presented in the figure, makes it available for VOC combustion, and skilful hands Amateur radio operator can build an effective device that signals invalid voltage for home electrical and the adoption of measures to disconnect users.
The device is implemented on the chip КР1436АП1 (foreign analogue КА2410), in shops of radio components it is possible to purchase relatively inexpensive (7 — 8 rubles. for instance). In functionality, cost and versatility it resembles a popular chip КР1006ВИ1 they both feature the compact housing of molded plastic DIР-8 with two-row arrangement of conclusions. This makes it convenient for printed wiring electronic assemblies.
In the composition of the chip КР1436АП1 functionally designed for buzzer analog phone. includes several electronic components. This Schmitt trigger — a signal generator, two pulse generator with frequency ratio 1:25 (the parameters adjusted by the external RC-elements). output amplifier and voltage reference. The latter unit provides the modes and stabilizes the generators and the output of the amplifier. The voltage of the external power supply can vary in the range from 5 to 29 V. it can be unregulated.