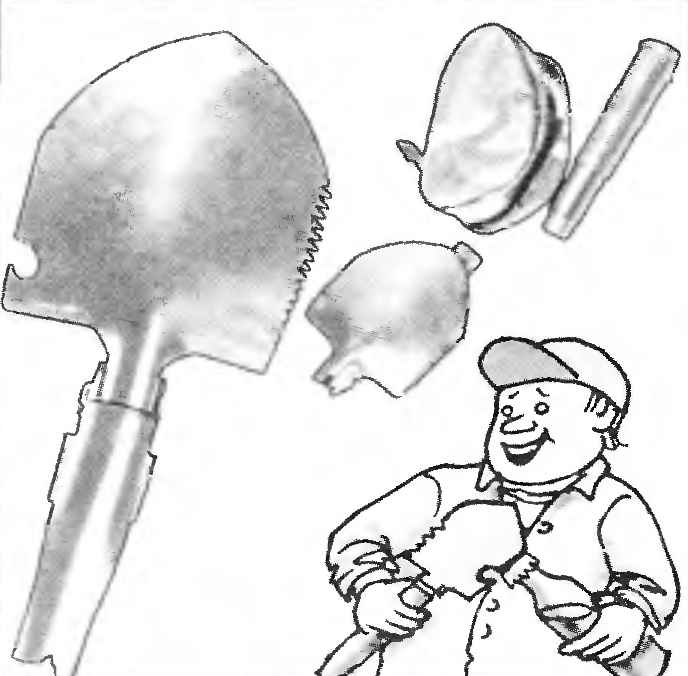 Some time ago folding blades supplied by industry mainly for the army. Now widely available and are popular with motorists and hunters, geologists and fishermen, campers and even gardeners. This is understandable: compact tool regardless of the design, convenient for transportation and storage.
If one edge of the blade with a triangular file to turn the nail file and the other to cut like a can opener, a spatula will not only dig, but also to perform new functions.
Recommend to read
TREAT THE PEDAL…
Bike pedals used to put a metal screw cap to protect the bearings from contamination. Now, instead, use the plastic plugs, which are often lost. Rescue plastic or nylon tubes from...
PILOTAGE: MANEUVERABILITY PLUS STABILITY
The attention of many modelers are attracted to the photos ("M-K", No. 10, 1979) on the international competition teams of the socialist countries on aviamodelling sports. The editors...