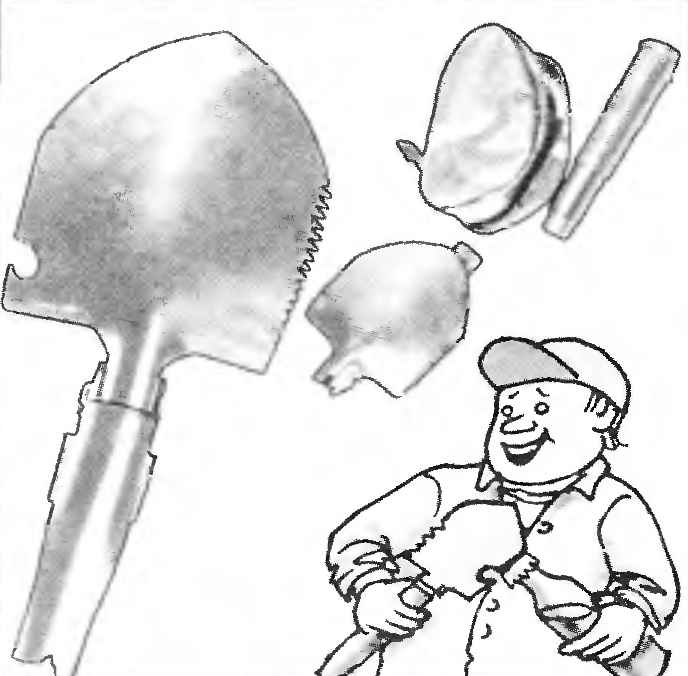 Some time ago folding blades supplied by industry mainly for the army. Now widely available and are popular with motorists and hunters, geologists and fishermen, campers and even gardeners. This is understandable: compact tool regardless of the design, convenient for transportation and storage.
If one edge of the blade with a triangular file to turn the nail file and the other to cut like a can opener, a spatula will not only dig, but also to perform new functions.
Recommend to read
ONE OF THE KV SERIES
"...Earth was a dull rumble, and on the outskirts of the village of Sitno seemed huge armored vehicles unusual bright yellow color. Glistening tongues of shots, they were slowly sliding...
EVEN ON "FRANTIC"
In our magazine in 1973 (No. 2 cover No. 3, 4, and 6 — description and recommendations) we talked about the boat "TFA" air cushion, created by Swedish designer, Amateur Cumbersom...