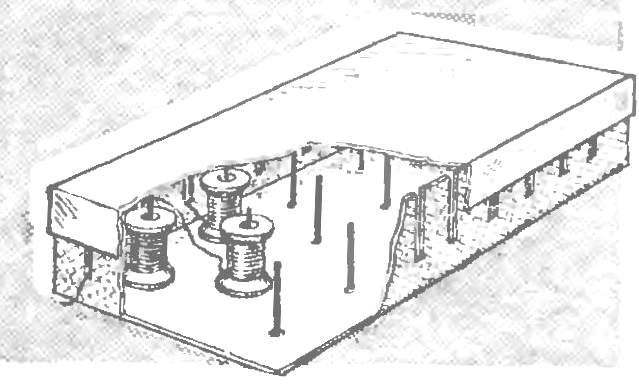 In a small box, like a gear in the clock mechanism, to be able to accommodate all the spools of thread. The easiest option "niccotine" — plywood base to drive in a staggered cloves of suitable length and thickness: they will serve as axles for reels. Now cover the base cover, cut a slit in it and print them through the ends of the thread. Pull any, pull how much and conveniently and accurately.
Recommend to read
HANDLE COILS
Files generally are available without handles, and the latter may not be available at the time of purchase. To make them yourself is not everyone's strength. But this method is available...
WHERE WAS THE THREAD
Many hams are faced with the problem: the drilling micro-holes in the manufacture of printed circuit boards! Drill a small diameter even in the cities is rare, and they often poma. My...