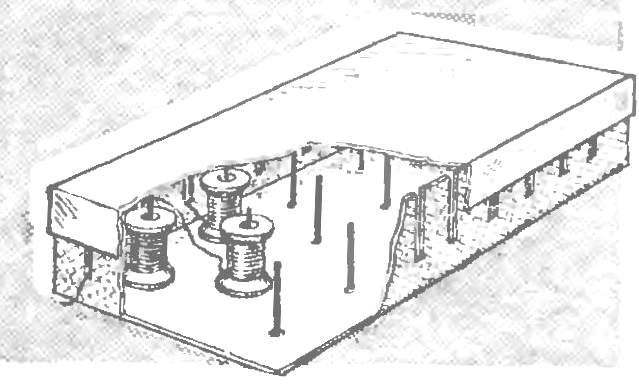 In a small box, like a gear in the clock mechanism, to be able to accommodate all the spools of thread. The easiest option "niccotine" — plywood base to drive in a staggered cloves of suitable length and thickness: they will serve as axles for reels. Now cover the base cover, cut a slit in it and print them through the ends of the thread. Pull any, pull how much and conveniently and accurately.
Recommend to read
THE FILTER IS GOOD, BUT THE HOOD BETTER!
Cooking, usually accompanied by a aerosol air pollution in the kitchen and throughout the apartment. In this form fat particles, soot, soot, etc., which are deposited on the ceiling,...
CASE BOTTLE
Plastic bottles are widely used in daily life after their discharge. Of them make flower vases, pots, tents, covers for shelter of plants and even use as a building material. Here's...