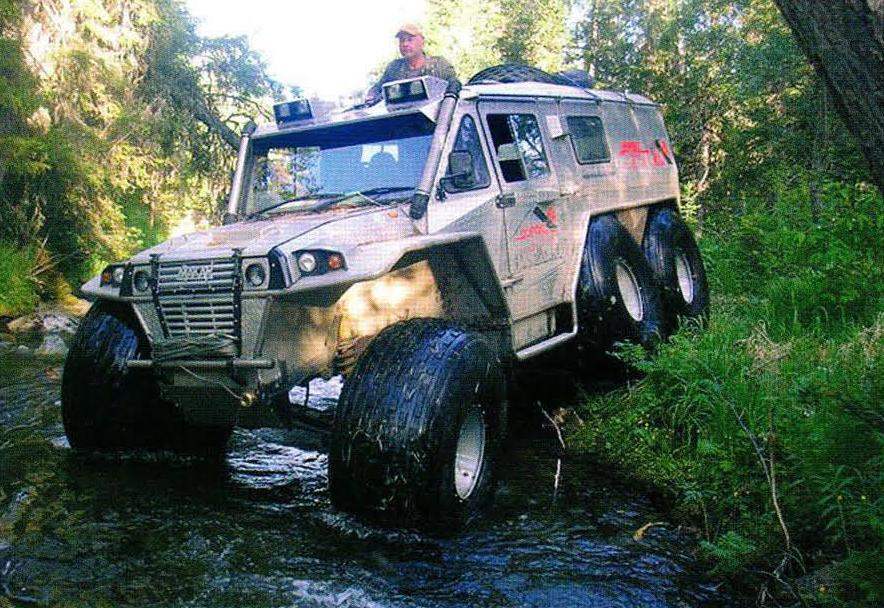 Three-axle all-terrain vehicle "Makar" with the wheel formula 6×6 was designed for longer trips on the taiga road. But because the main requirement for it was reliability. So is your car Alexey Makarov from Ekaterinburg on the website lunohodov.net. This led to the selection as donors of Japanese SUVs. From "Toyota LJ-78" used turbo diesel 1KZ-tc (working volume 3 l), frame (with rear narusheniem); "Surf" – automatic transmission and the transfer case (RC); from "land Cruiser-80" – regular bridges with locks, but no electricians. The machine is equipped with winch pulling capacity of 4300 kg with a steel cable.
The dimensions of the Rover – 5400x2400x2400 mm, weight – 2540 kg, load capacity-1000 kg Capacity – 4 person based organizations berths with Autonomous stove heating.
Fuel consumption is 15.5 liters per 100 km on the highway, and 3.8 l/h on the road.