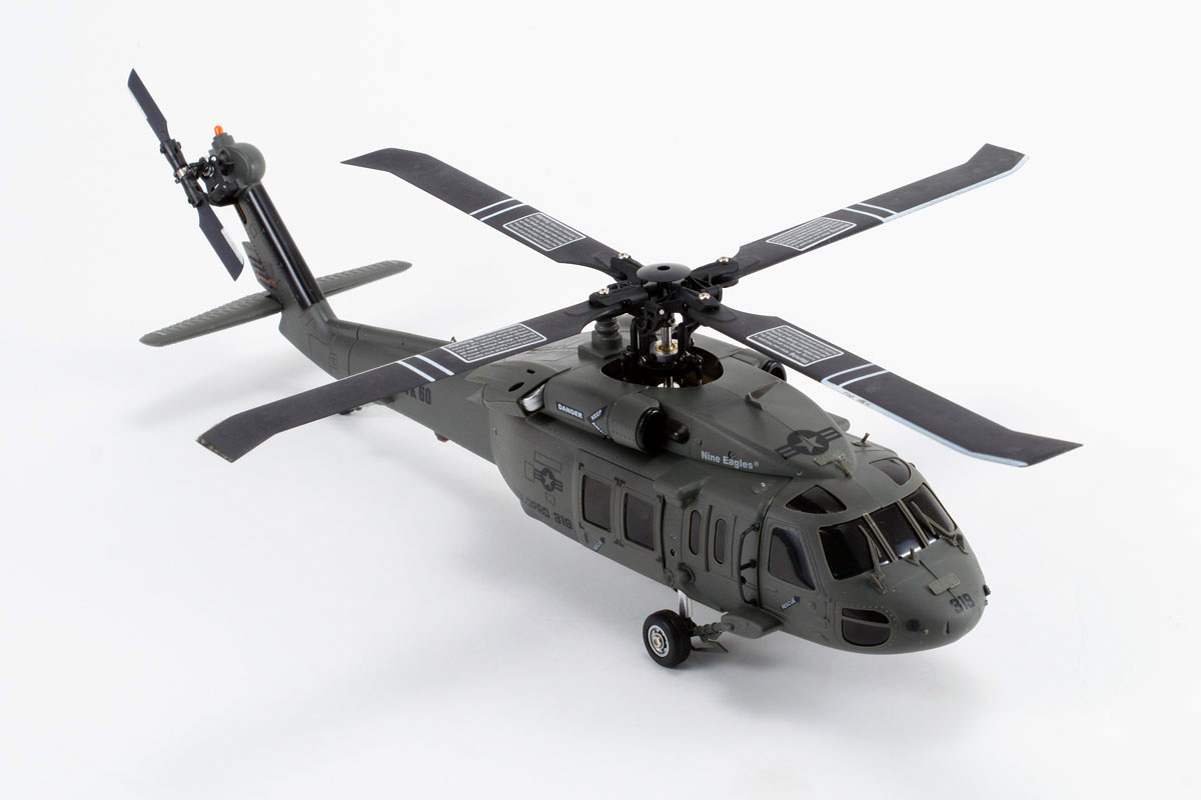 The helicopter is equipped with the most detailed and realistic body of the helicopter Sikorsky UH-60. For maximum realism the helicopter is equipped with 4-blade main rotors, making the helicopter not only realistic, but also adds stability in flight. Helicopter applied electronic Flybarless system with three gyroscopes. High-performance brushless motor not only works for a long time without maintenance but also adds power to the helicopter. Patented system of removal of canopy makes it easy to change the battery and maintain the mechanics of the helicopter. RC helicopter Nine Eagles UH-60 is equipped with a gorgeous body scale, unique electronic 3G system with three gyroscopes and four-bladed main rotor.
Includes:
Fully assembled model helicopter Nine Eagles Solo Pro 319 2.4 Ghz.,
6-channel remote control Nine Eagles NE-T008 2.4 Ghz.,
Li-Pol battery for helicopter 7.4 v 600mAh.,
Automatic battery charger, operates on 220 volts,
Specifications:
Length : 350 mm.
Height : 101 mm
Width : 111 mm.,
The main rotor diameter : 324 mm,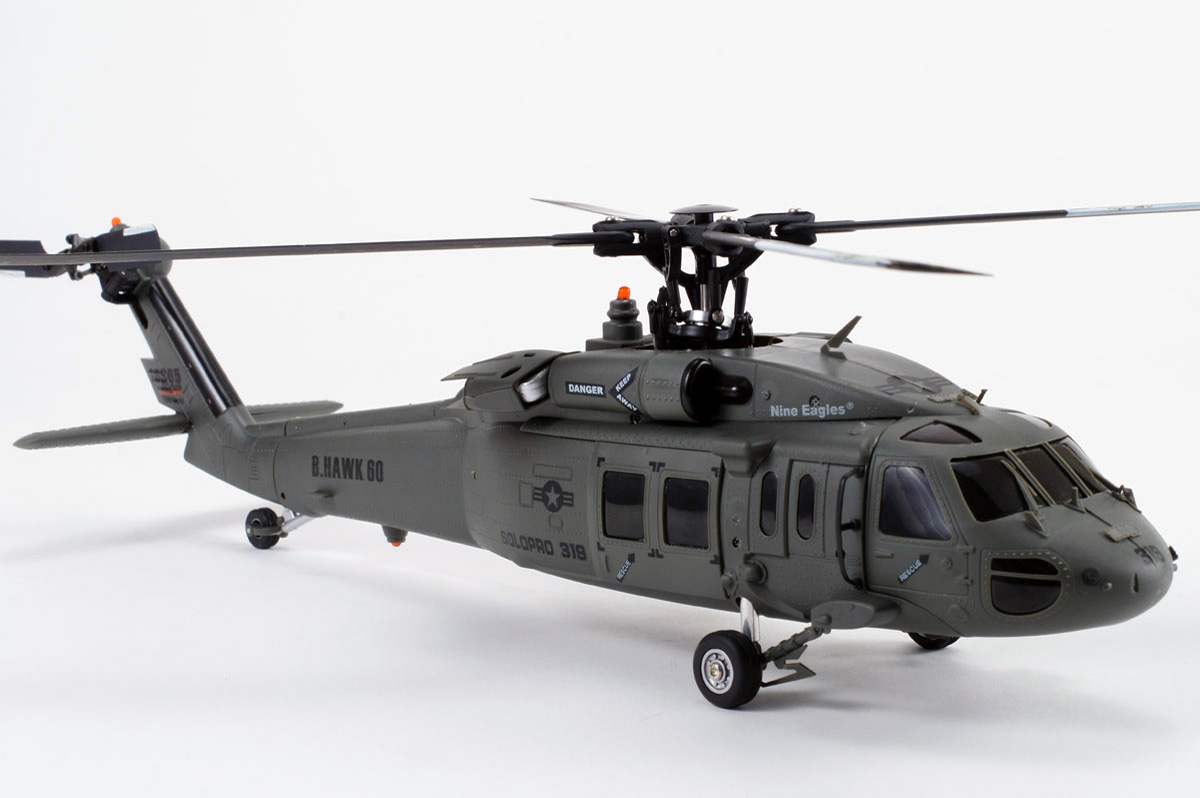 The tail rotor diameter : 81 mm
Weight : ~ 170 grams.,
Motor: brushless,
Battery: Li-Pol 7.4 v 500mAh.
Flight time : ~ 6 – 10 minutes.
Time of battery charge: ~ 30 – 50 minutes.
Functions of the model: the rpm control of the main rotor ( the flight up and down ), flying left, flying right, flying forward, flying backward, turn in place left and right.
Requirements:
Eight penlight batteries type AA
Atideo:
Recommend to read
CRUISER OF THE "BRICKS"
We have already told, how was the fate of the original program "atomization" of the U.S. Navy. In fact, the product became experimental single ships: one aircraft carrier -"enterprise" -...
ELECTRONIC BELL FOR BICYCLE
Conventional Bicycle bell has a number of disadvantages: inconvenient to work with, rattles while driving even on a flat road makes a sharp, unpleasant sound.   From these...