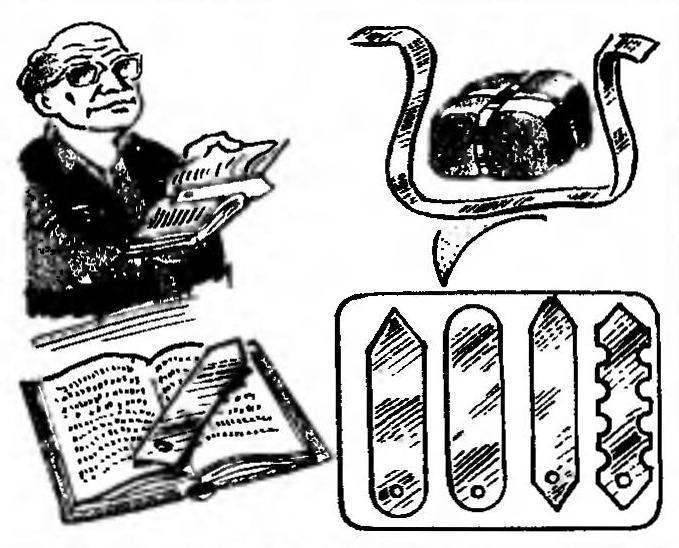 It is known that to bend the pages of books — barbarism, but not always at hand is easy and beautiful bookmarks. Meanwhile, they are easy to manufacture, and in any amount and any form, if we use common now packaging plastic tapes. Not only narrow and wide: using scissors and hole punch them it is easy to give quite an aesthetic form. Realigning the belt enough to put it on for several hours under pressure and then cut into strips, the length of which should be approximately equal to the diagonal of the sheet books: a best-kept.
I. RUZIC, Khmelnitsky, Ukraine
Recommend to read
THE DRILL TEAM
Having a pretty powerful compact drive, the electric long gone among the leaders of household tools. And with the attachments, all kinds of fixtures are not averse and in agricultural...
BOAT-SAMOLETY
The student design Bureau of our universities and colleges had a lot of interesting technical innovations. Most of them are audacious alloy of thought and rigorous scientific analysis....