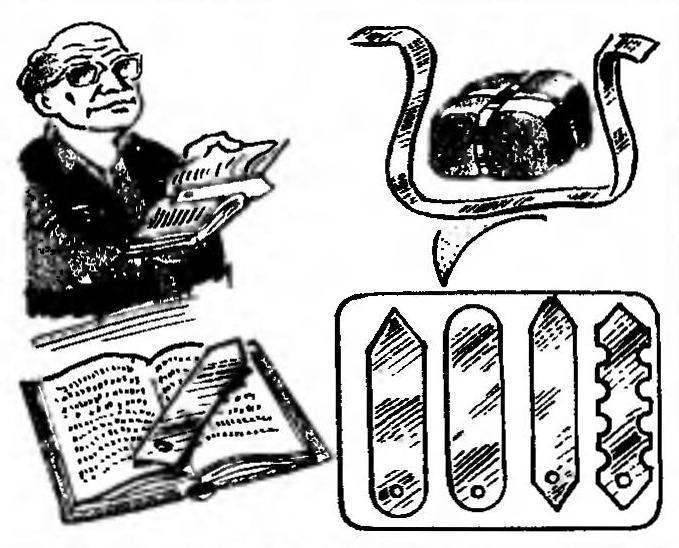 It is known that to bend the pages of books — barbarism, but not always at hand is easy and beautiful bookmarks. Meanwhile, they are easy to manufacture, and in any amount and any form, if we use common now packaging plastic tapes. Not only narrow and wide: using scissors and hole punch them it is easy to give quite an aesthetic form. Realigning the belt enough to put it on for several hours under pressure and then cut into strips, the length of which should be approximately equal to the diagonal of the sheet books: a best-kept.
I. RUZIC, Khmelnitsky, Ukraine
Recommend to read
THE PATCH ON THE CYLINDER
To mark the holes located at certain angles on cylindrical parts without special tool depot is quite complicated. To help out in this situation will a strip of adhesive plaster or tape,...
BELTS GLOVES FROM
An open belt is rubber ring at the tape recorder or a player — it happens not so often, but because surprised. However, a good housewife can always find an old rubber glove. Select the...