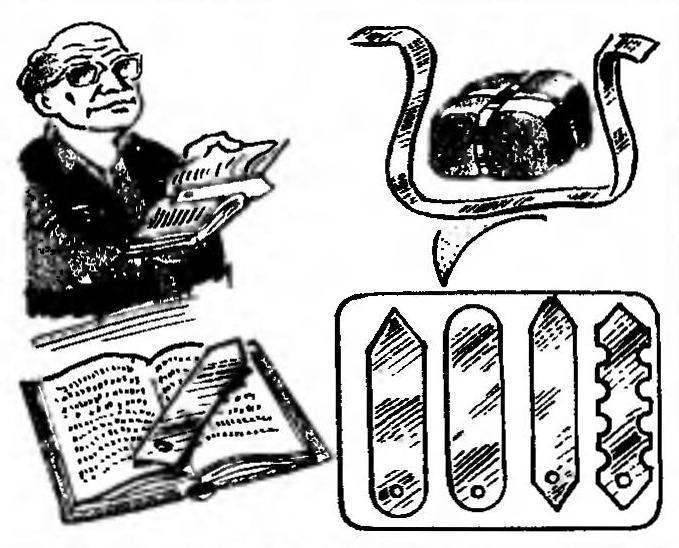 It is known that to bend the pages of books — barbarism, but not always at hand is easy and beautiful bookmarks. Meanwhile, they are easy to manufacture, and in any amount and any form, if we use common now packaging plastic tapes. Not only narrow and wide: using scissors and hole punch them it is easy to give quite an aesthetic form. Realigning the belt enough to put it on for several hours under pressure and then cut into strips, the length of which should be approximately equal to the diagonal of the sheet books: a best-kept.
I. RUZIC, Khmelnitsky, Ukraine
Recommend to read
WITHOUT ALTERATION OF THE POWER SUPPLY
In Amateur radio practice, there are situations when 9-volt DC source you need to obtain 12, and then a higher output voltage. Bail in such cases can I designed a compact transformerless...
"SOFT" SHOVELS
When working with bulk materials shovel is indispensable, as it improves productivity due to the increased volume of its "bayonet". This advantage can be used and the collection of...