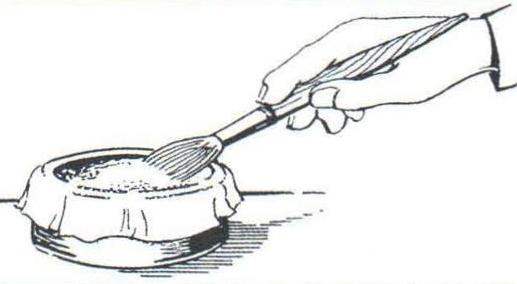 Who did the repair, he knows how hard it is to drain the old paint to separate it from the films and clots. However, there is a way not to do the dirty and unpleasant work.
Take a piece of nylon stocking and tie them in a jar of paint. And now can safely drop in a jar and brush all the debris will remain under a makeshift filter.
Recommend to read
"ETERNAL" INSCRIPTION
Sometimes you have to print the typed text directly on the photos, but with the inscriptions erased. Will protect their hair, applied a thin layer of aerosol container.   Vladimir...
MODELIST-KONSTRUKTOR 1985-12
CONTENTS: Organizer of technical creativity: A. Ragusin. Looking to the future (1); N. Gerasimova. The path of the great arteries (3). Public KB "M-K": Boris Titov. Let's start...