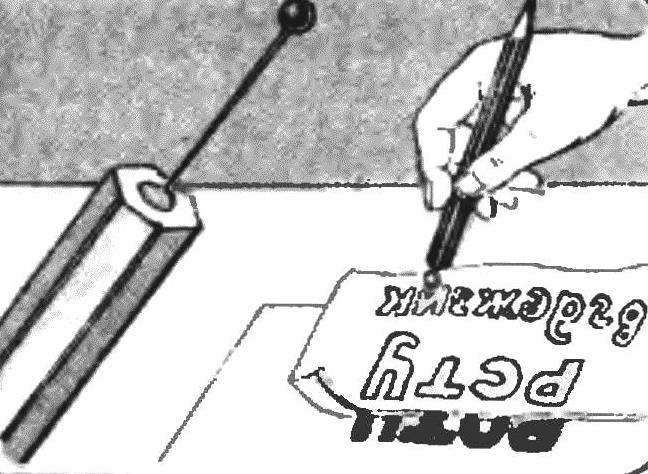 If the posters or wall Newspapers transferable adhesive you use fonts, for of application, use a homemade tool — a common pin with head ball stuck in the end of a pencil.
Recommend to read
SCREWDRIVER FOR CRACKS
In a small space is much easier to work here is a homemade t-shaped screwdriver. Take a hexagonal rod or pin (with a few wrapped on her nuts) and undercut one end, giving it the shape of...
THE TRAY UNDER THE HAMMER
If you want to transfer a set of tools to the job site or just keep them at the ready is essential for this will be an easy plastic tray. These are found in hardware stores, but can be...