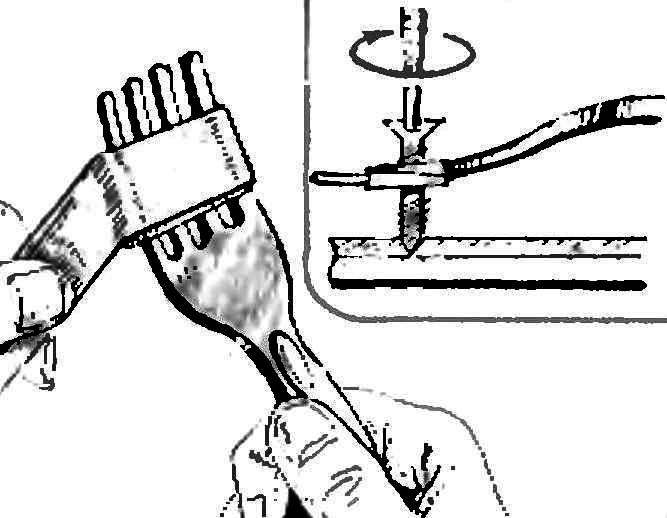 It's hard to keep lightning screw or the screw when tightening, especially in the beginning. Take an ordinary plug wrap the teeth with a strip of plastic film from household paneth and pierce it with a screw that tighten, additional support will be required.
Recommend to read
FOUR GENERATIONS OF TRUCKS
The legend of the Soviet automobile industry, the truck ZIS-5 takes its origin in the distant 1933, when he was upgraded, his predecessor, AMO-3. Then upgraded powerplant, increasing...
"EIGHTEENTH"
First, second, third... Three racing car across the finish line three car team of the Soviet Union. Long-awaited success! So in 1975, ended in Minsk in the first stage of the Cup of...