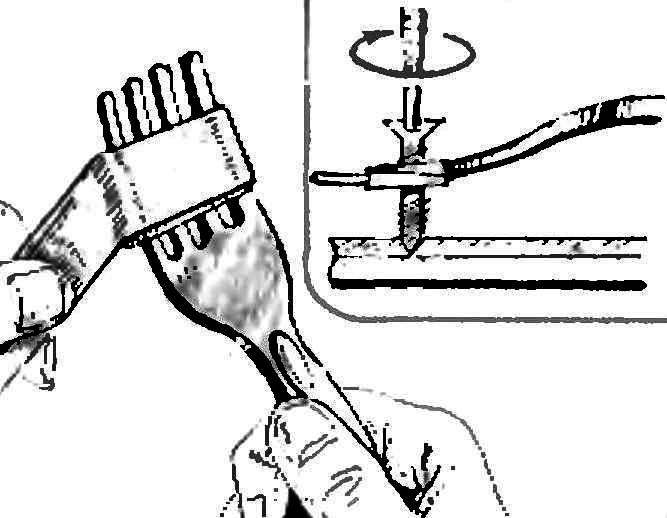 It's hard to keep lightning screw or the screw when tightening, especially in the beginning. Take an ordinary plug wrap the teeth with a strip of plastic film from household paneth and pierce it with a screw that tighten, additional support will be required.
Recommend to read
THE DRAFT IS NOT TERRIBLE
With insulation front door difficult to close up a crack from the attachment loops. However, there is a simple way to prevent the flow of air between the door and the frame: simply stick...
CONVENIENT SCREWDRIVER
The usual tip is a spatula she is hidden by a rubber tube. This sheath not only protects the working tip of a screwdriver, but pockets. Pulled the head of the screw, it will screw it in...