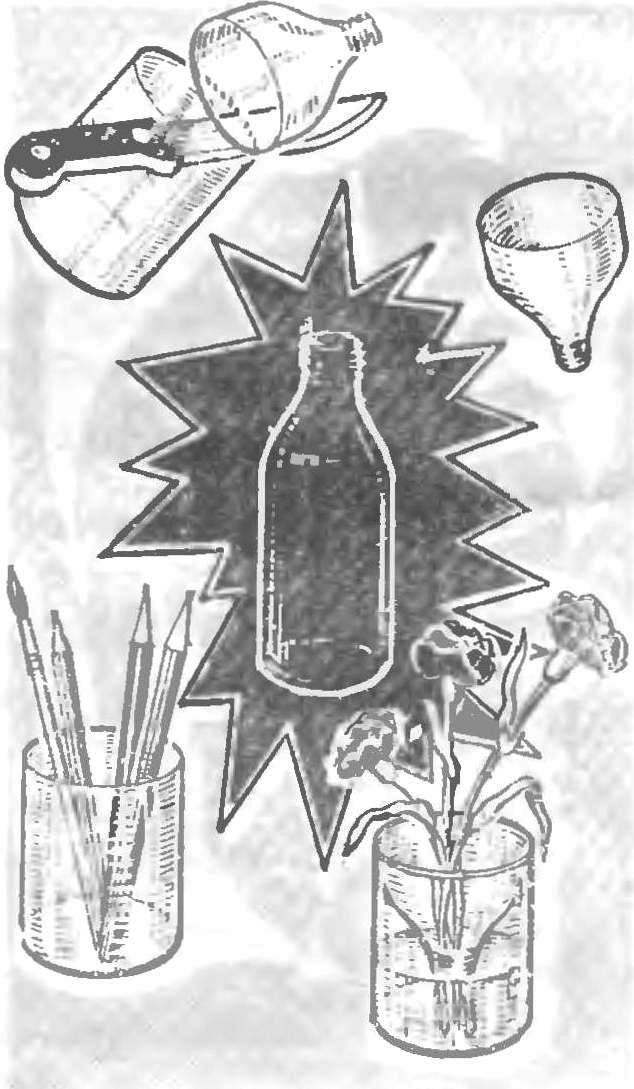 …and then you don't have to throw away empty plastic bottles of detergents. The tip of the bottle into a convenient funnel, the lower part will put on the table is a glass for ka-Rand-necks or wrists. If you insert the funnel into the glass, you get a flower-pot. It is only necessary to seal the joint, and even an overturned flower girl will not spill a single drop.
C. POTYLITSYN. Mr. Cool
Recommend to read
CONVENIENT FUNNEL
Pouring solutions of chemicals in the bottle, Amateurs are plastic or glass funnels. First trouble do not deliver: special ribs on the outer surface do not allow them to fit snugly to...
WHEN WE RAN OUT OF SHAMPOO
You have repeatedly placed the tips where can I find the use of plastic containers of shampoo. I don't throw it away. Those that phobophile diameter, use as holders for rolls of paper,...