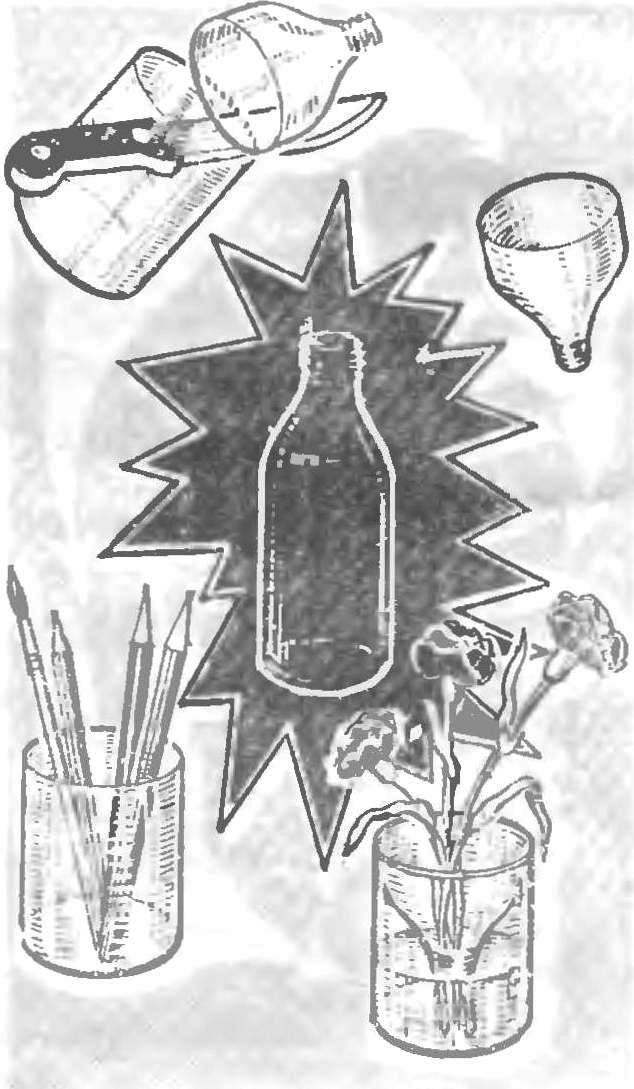 …and then you don't have to throw away empty plastic bottles of detergents. The tip of the bottle into a convenient funnel, the lower part will put on the table is a glass for ka-Rand-necks or wrists. If you insert the funnel into the glass, you get a flower-pot. It is only necessary to seal the joint, and even an overturned flower girl will not spill a single drop.
C. POTYLITSYN. Mr. Cool
Recommend to read
REZINOMOTORNAYA PARITEL'
Recently we met with a model glider class Ä1. In the design of its supporting planes, and stabilizer are widely used Styrofoam, which greatly simplifies the manufacturing technology was...
BURNER FOR GAS-FLAME BRAZING
Propano-butane mixture, which is filled in cylinders for household gas stoves, in optimal conditions, burns in air with a flame temperature up to 1200 °C. It is sufficient to work with...