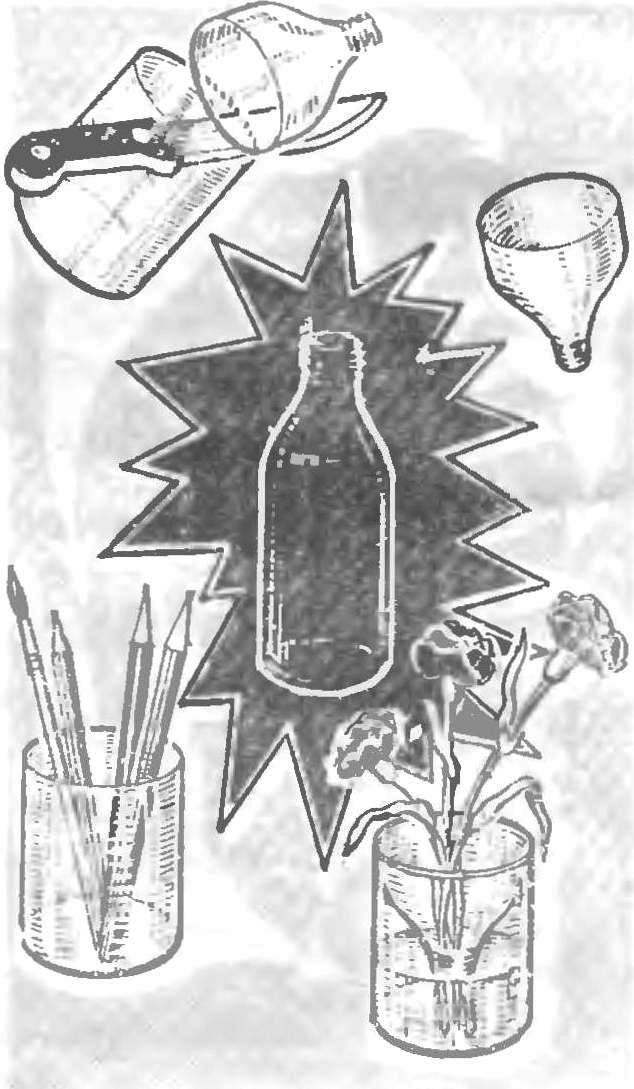 …and then you don't have to throw away empty plastic bottles of detergents. The tip of the bottle into a convenient funnel, the lower part will put on the table is a glass for ka-Rand-necks or wrists. If you insert the funnel into the glass, you get a flower-pot. It is only necessary to seal the joint, and even an overturned flower girl will not spill a single drop.
C. POTYLITSYN. Mr. Cool
Recommend to read
THE JAGUAR XJ.8
Introduced in 2003, the new JAGUAR XJ.8 is a rare combination of external conservatism inherent in machines of this brand, with ultra-modern filling, which is equally state of the art...
"SOFT" SHELF
For many it will remind imperceptibly supplanted by modern interior bookcase. And for those who had to glue holiday garland chains of colored paper strips, it will immediately become...