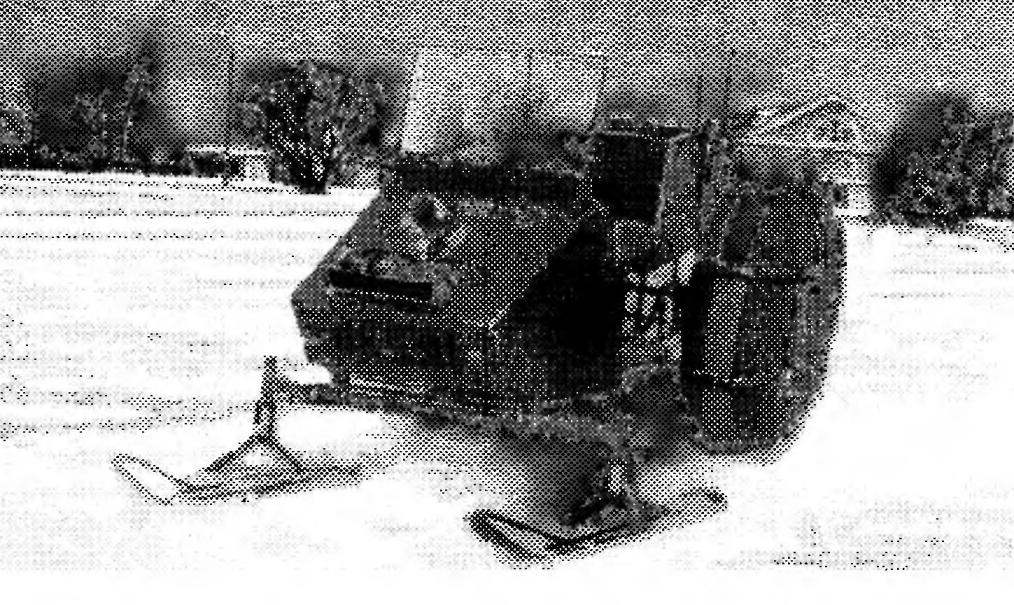 Whatever was taken by Amateur designers, and the best suspension length snegokatov than repeatedly tested combination "ski plus pneumatic", not yet invented. In this opinion I was confirmed after I built and tested three version snegokatov own design. First came a car with two skis in front and one wheel (the camera from Oise) at the rear. It was good in its own right, as could easily enter at any gate, towing a small sled, and take the track left by "Buran".
The second car had already rear two wheels rigidly mounted on the same axis. This has given her better stability n the ability to carry the sledge loads heavier.
And finally, the third machine: it is the same frame as the previous one, but with big wheels, which drastically increases its permeability.