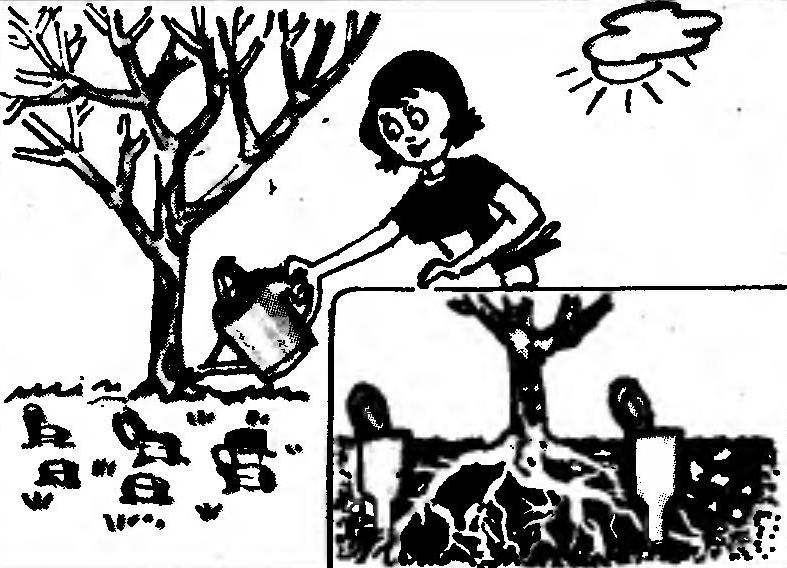 Gardeners know that during a dry summer, the harvest and its quality is directly proportional to the hard work of the owner and the amount of water that he will provide for their Pets.
To facilitate watering, reducing the amount of water, it is possible to give life-giving water directly to the plant roots.
To do this, around the seedlings should be careful not to damage the roots, dig a few plastic bottles of shampoo or other household chemicals with cut bottoms. They will serve as a pipeline for underground irrigation.
Recommend to read
WHAT YOU REACTION?
Good response - what is it? More correct to say "speed of reaction" is the time that elapses between receipt of the alarm to the adoption of concrete measures. For example, the driver...
FROM WIND-UP TOYS
Children tend to be interested in what is inside their favorite toys. Often, after such a curiosity that remains is to throw away the "spare parts". Meanwhile, the gear mechanism of the...