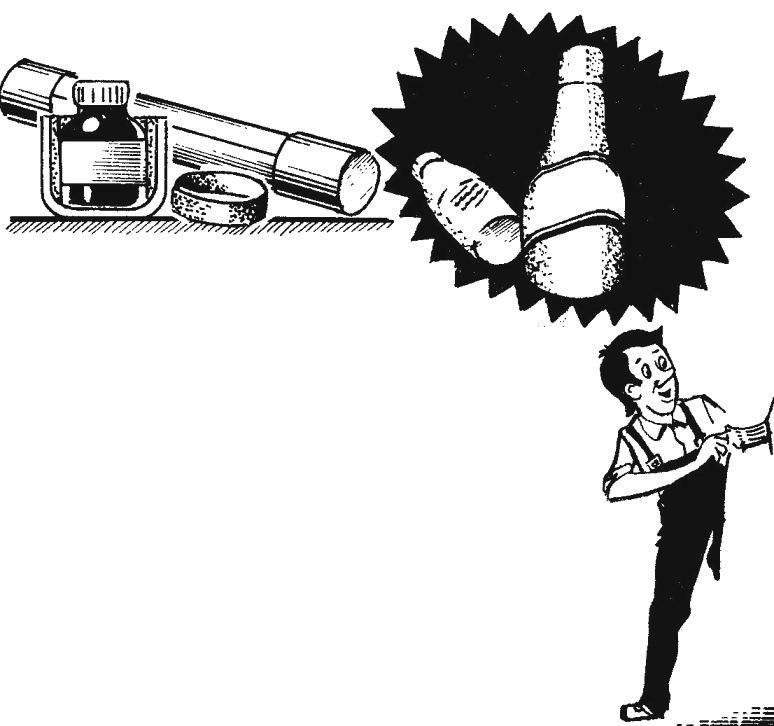 You have repeatedly placed the tips where can I find the use of plastic containers of shampoo. I don't throw it away. Those that phobophile diameter, use as holders for rolls of paper, drawings. If a plastic glass tight to insert (with spacers) glass vial — he will attain sufficient impact resistance. A ring cut from a bottle, will keep Drapes or curtains.
N. KOVALCHUK, Kyiv
Recommend to read
AND COLORS YOUR HOUSE
In houses with thin walls, window sills, as a rule, a narrow Board, on which fits is that of a matchbook. Therefore we have to build the colors of the shelves, stands and other fixtures...
BMW X5: CAR-INTELLECTUAL
All-wheel-drive BMW X5. In recent decades, the popularity of SUVs-SUVs are steadily growing — today, these machines are bought not only by those who do not enjoy the roads and "ways" but...