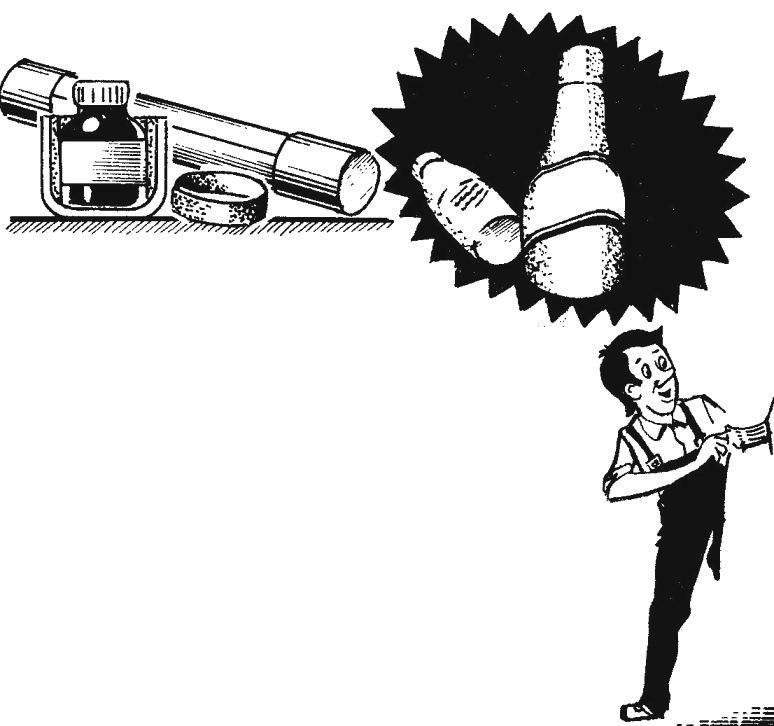 You have repeatedly placed the tips where can I find the use of plastic containers of shampoo. I don't throw it away. Those that phobophile diameter, use as holders for rolls of paper, drawings. If a plastic glass tight to insert (with spacers) glass vial — he will attain sufficient impact resistance. A ring cut from a bottle, will keep Drapes or curtains.
N. KOVALCHUK, Kyiv
Recommend to read
THE "HOOK" OF THE PAINTER
You paint the fence for the first time or renews oblasti — in any case, the work is time-consuming in itself, but still every time you bend with a brush or roller to the container of...
RENAULT AG-1 TAXI DE LA MARNE
The car company Les automobiles Renault index of AG was in its time the most popular not only in France but also in many other countries. Unpretentious, cheap — not coincidentally, these...