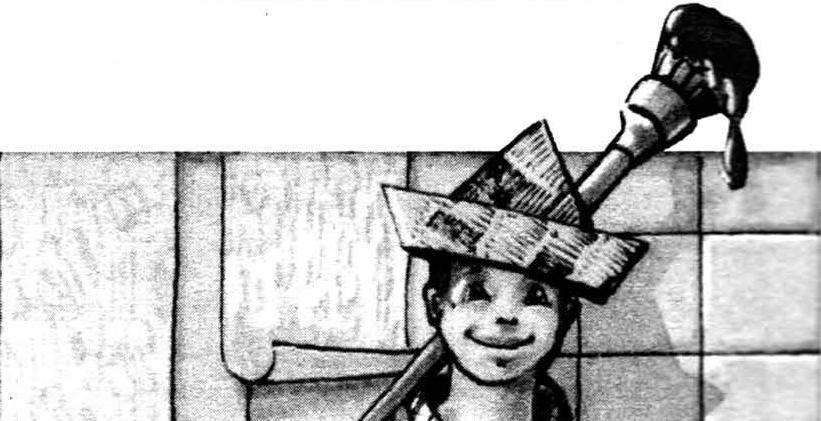 Today is a difficult time, many live by the principle: "necessity is the mother of invention". Not enough money, we have to get out, remembering or inventing all sorts of homemade tricks.
Stir in an open Bank to defend the paint and water, while clothing is fairly difficult. Make a well in the lid a small hole, insert a bent rod, securing the top end in the Chuck of a drill. One minute is sufficient for safe operation, and paint will mix.
If the layer of paint film was formed, strain it is not necessary. Simply place in a jar cut from nylon stocking, and the brush can be dipped directly through stocking. Paint is used completely, without wastage.