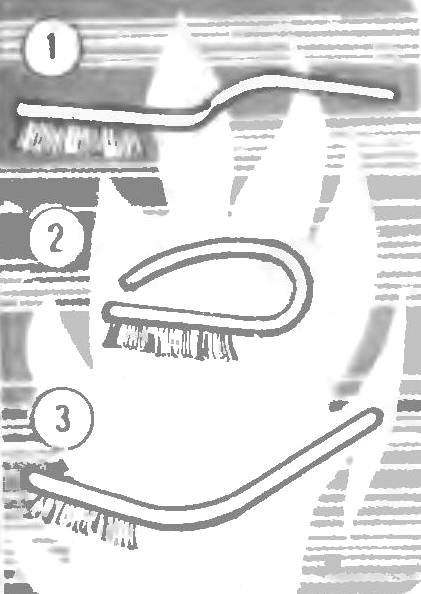 In the practice of the house master there is often a need in a small brush for cleaning small parts, corrugated surfaces, plates or printed circuit boards. Very convenient for this purpose, a regular toothbrush. It is only necessary to change (as shown in rience the configuration of its handles, heating over the flame of a gas stove or in boiling water.
E. SAWICKI, g Korosten, Zhytomyr region.
Recommend to read
THE BELL IS CLUTCH
Famous people often have to lengthen the pipe, welding them. Typically, the junction is covered with coupling (length of another pipe, the inner diameter of which is slightly larger than...
KNIT… WITH A TOOTHBRUSH
Probably, no other household item, about which the readers of "M-K" wrote to us so much. Indeed, it's a shame to throw away such a beautiful, bright object just because he has steals...