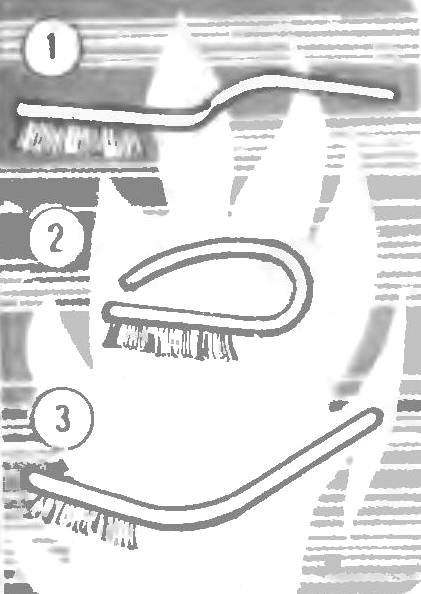 In the practice of the house master there is often a need in a small brush for cleaning small parts, corrugated surfaces, plates or printed circuit boards. Very convenient for this purpose, a regular toothbrush. It is only necessary to change (as shown in rience the configuration of its handles, heating over the flame of a gas stove or in boiling water.
E. SAWICKI, g Korosten, Zhytomyr region.
Recommend to read
THE TIP IS IN THE TUBE
As you know, carrying sharp objects without case - for example, ski poles, public transport is not permitted. Existing ferrules, no skier no use: they are plastic, from the cold lose...
FIBER
Fiber, which is the basis of the optical cable cannot be overemphasized. The advantages and superior features of these products allowed us to make the future development of the...