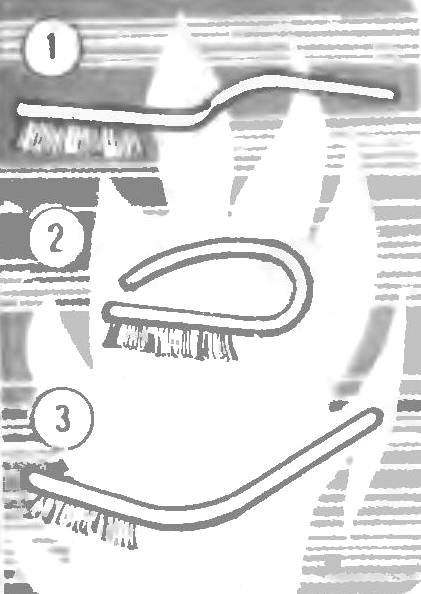 In the practice of the house master there is often a need in a small brush for cleaning small parts, corrugated surfaces, plates or printed circuit boards. Very convenient for this purpose, a regular toothbrush. It is only necessary to change (as shown in rience the configuration of its handles, heating over the flame of a gas stove or in boiling water.
E. SAWICKI, g Korosten, Zhytomyr region.
Recommend to read
FOLLOW THE LEADER ON THE SPOT
Now many people use the bike in winter as indoor exercise bike. Options the reasons for this are constructed very different. The total they have, perhaps, one thing: "boring" to pedal...
EXTENSION OF… BUTTONS
One has only to afford some indulgences — and now you're does not add up — even buy a new, bigger size. However, there is a way for a while, until you go back to the old weight. Take any...