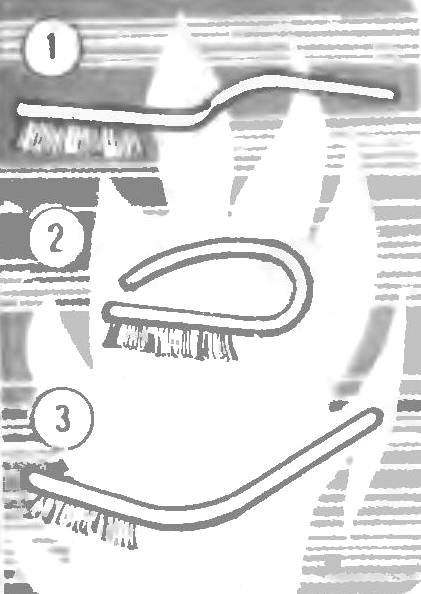 In the practice of the house master there is often a need in a small brush for cleaning small parts, corrugated surfaces, plates or printed circuit boards. Very convenient for this purpose, a regular toothbrush. It is only necessary to change (as shown in rience the configuration of its handles, heating over the flame of a gas stove or in boiling water.
E. SAWICKI, g Korosten, Zhytomyr region.
Recommend to read
CATAMARAN "FISH" UNDER SAIL
In my experience, Amateur-built craft it so happened that this small pleasure catamaran "Fish" — not the first and it built it even later than the great tourist nautical quadruple (also...
"LIGHTNING" ON GLUE
The zipper is easy to wean from a bad "habit" spontaneously released. This is sometimes enough to fluff it with a rubber glue on the back, the reverse side.   V. SIVAK,...