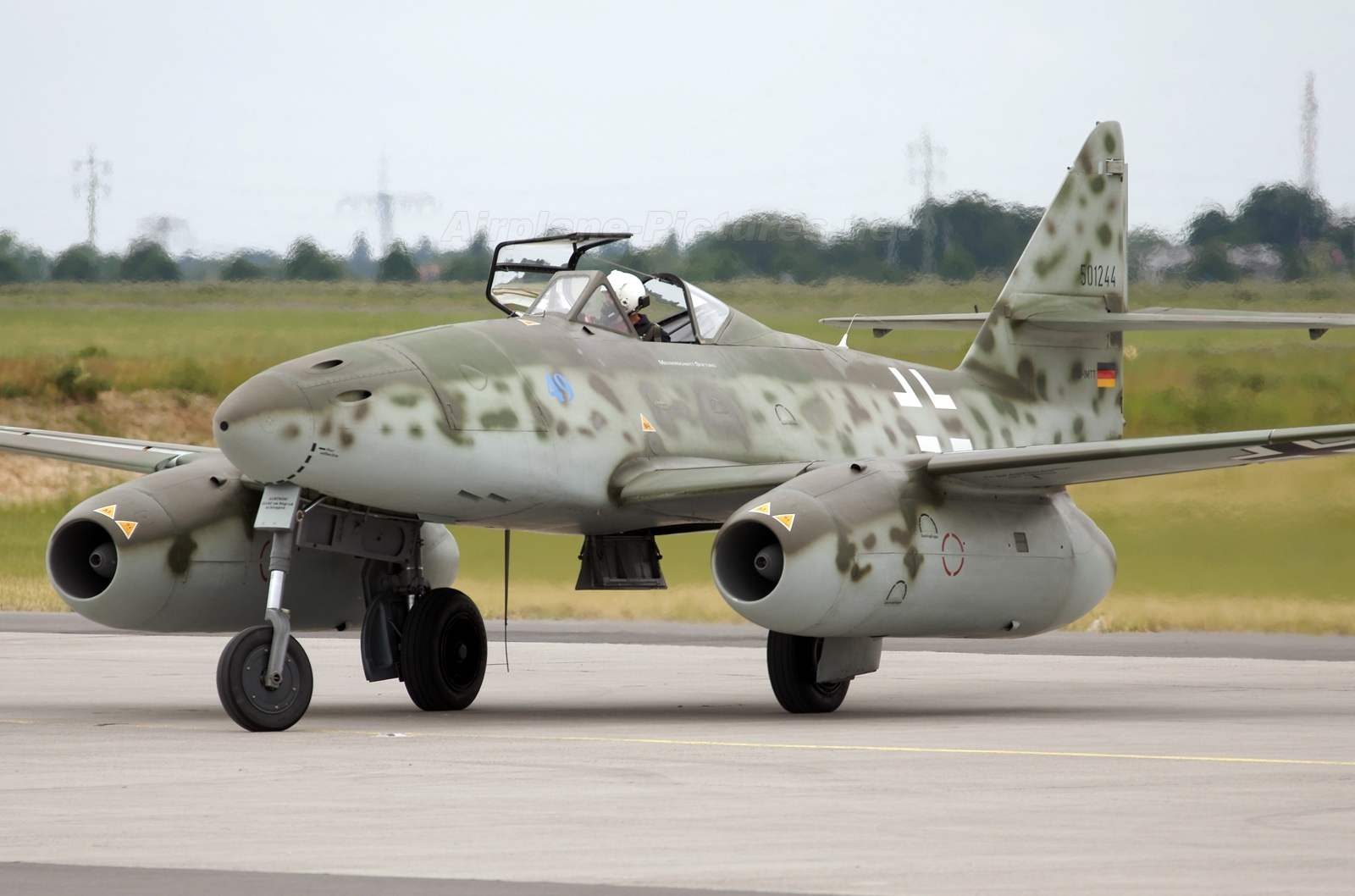 The world's first experimental jet aircraft is Not. 178 flew in Germany on 27 August 1939, Quite apart from him in "Gloucester" (UK) was established aircraft E28/39 with a turbojet engine (TRD), which took to the skies in may 1941, the Third aircraft with a gas turbine engine, patented F. Willem, soared in the United States. It happened October 2, 1942 the First combat aircraft with turbojet was Me.262, created under the leadership of V. Messerschmitt.
The idea of creating a jet fighter in Germany, was born almost simultaneously with the beginning of the development of TRD. From the first sketches on the drawing boards before the start of the prototype Me.262VI, though still with a piston motor, it's been three years, and before the first flight of the machine with the TRD — a couple of years.
IU.262 TRD YuMO-004 (variant V5) with nose, but numberwise wheel for the first time overcame the force of gravity on 6 June 1943, becoming the prototype of serial car Me.262А.
The first flights for Me.262/5 disappointed the designers due to the large length of the run. Then the aircraft was fitted with launch rocket boosters, allowing almost half to reduce takeoff distance.