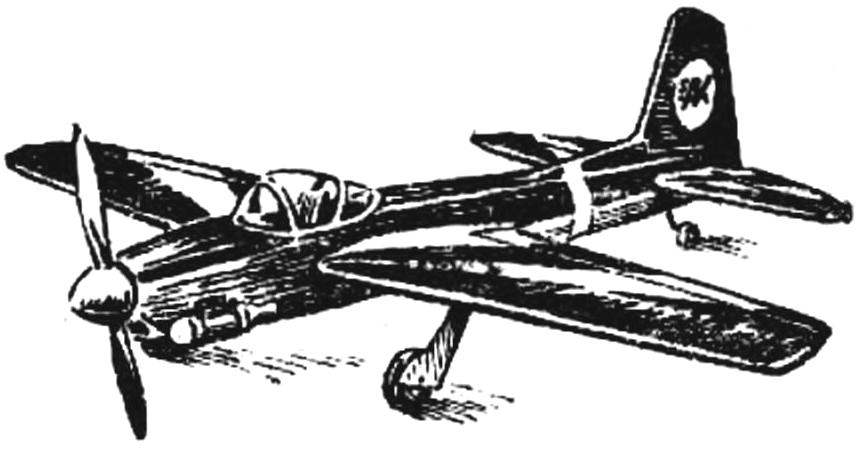 The attention of many modelers are attracted to the photos ("M-K", No. 10, 1979) on the international competition teams of the socialist countries on aviamodelling sports. The editors have received many letters with the request to give more details about the model of the winner of these competitions the master of sports of international class Anatoly Kolesnikov from Frunze. To fulfill these wishes. L. Kolesnikov talks about his Cordoba flight.
When designing the cord aerobatic model aircraft has to solve a range of problems in search of a reasonable compromise between parameters such as stability and handling. The fact that the basic requirement for pilotage — high maneuverability when the figures with a large margin of stability in horizontal flight. As a rule, "connect" these conflicting requirements is possible only when taking into account the individual qualities of the athlete, his inherent piloting technique.
A simple example. If you have been trained in piloting models having a higher gear ratio from the control handle to the handlebar height, it makes no sense to switch to less sensitive controls, borrowing a good, but non-aerodynamic design.
For the model of the conventional scheme (flaps and Elevator) criterion sensitivity control can be considered as the ratio of the variance of the control stick and the appropriate steering. For example, if the handle at a certain angle causes rotation of the steering surface at twice the angle, then we say that the sensitivity control is equal to two. Have ceremony models, these values are in the range from 1 to 2.5.