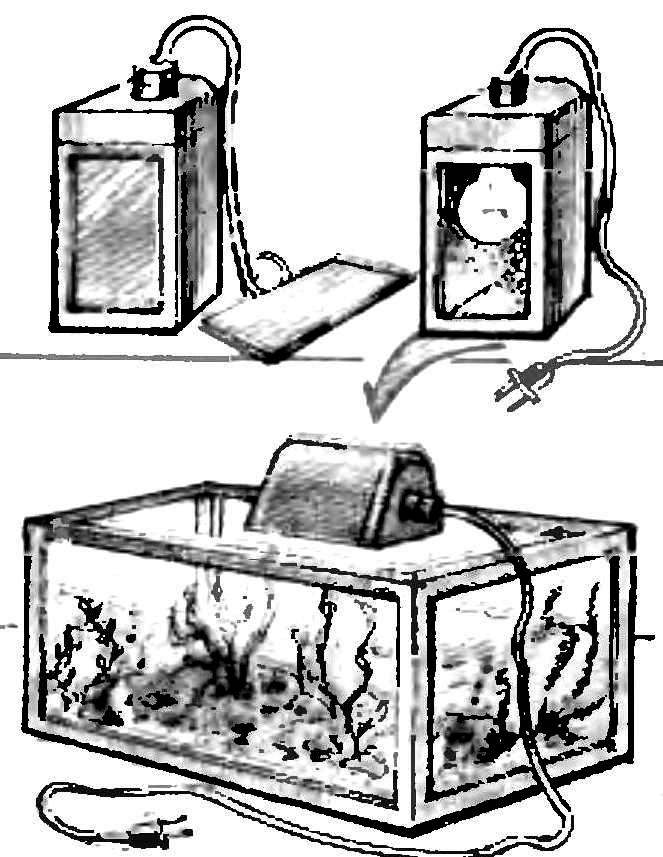 In small towns and villages of young aquarists are faced with the same problem — nowhere to get equipment for aquarium: pet stores do not. But everywhere there are fotootdela, and and them the red light. But why fish red glass? If it is removed — get a reflector it extra light will give to the development of aquatic vegetation, and heated water — is enough to put fototovari without glass on the cover glass of the aquarium.
A. BELONOZHKO, Kiev
Recommend to read
WITHOUT WETTING THE HANDS
The wall of the tank is often covered with the inner side greenish tinge. It is usually removed with a scraper, not releasing aquarium. Thus inevitably damaged plants, turbid water. The...
WARM FOR FISH
TWO OPTIONS OF HEATERS FOR AQUARIUMS OFFER OUR READERS. Uniform temperature in the aquarium keeps the water-filled Cycling or any other appropriate size camera. It is placed as shown in...