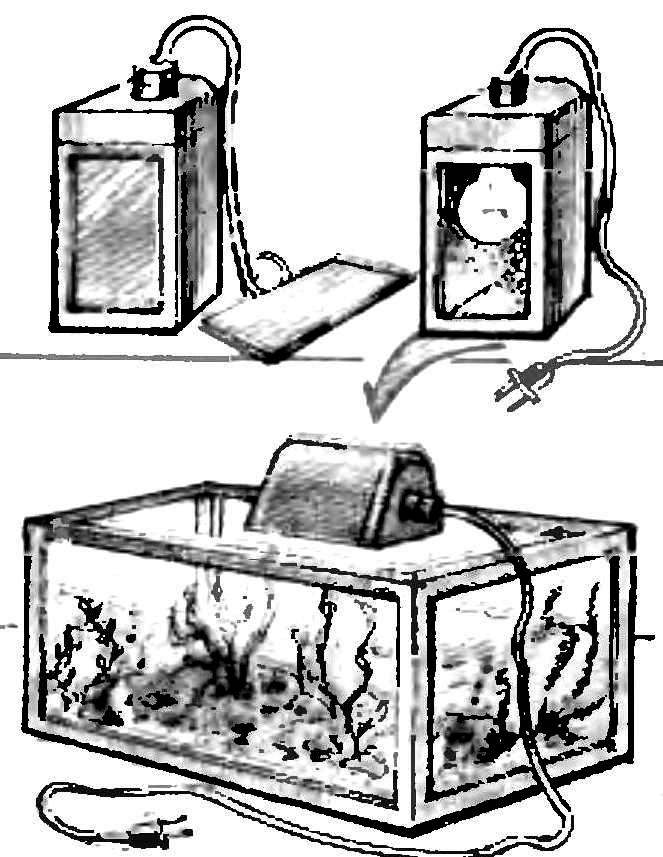 In small towns and villages of young aquarists are faced with the same problem — nowhere to get equipment for aquarium: pet stores do not. But everywhere there are fotootdela, and and them the red light. But why fish red glass? If it is removed — get a reflector it extra light will give to the development of aquatic vegetation, and heated water — is enough to put fototovari without glass on the cover glass of the aquarium.
A. BELONOZHKO, Kiev
Recommend to read
ZAZ-965 "Zaporozhets"
The domestic auto industry came to the choice of the prototype for the production of small-car very responsibly — was based on FIAT600 miniature, won in Europe, indeed wildly popular....
THE SWITCH UNDER THE HOOD
Often in the organization of outdoor lighting to install the lighting unit is used near a support of a transmission line (the pole) or other suitable wooden structures. For...