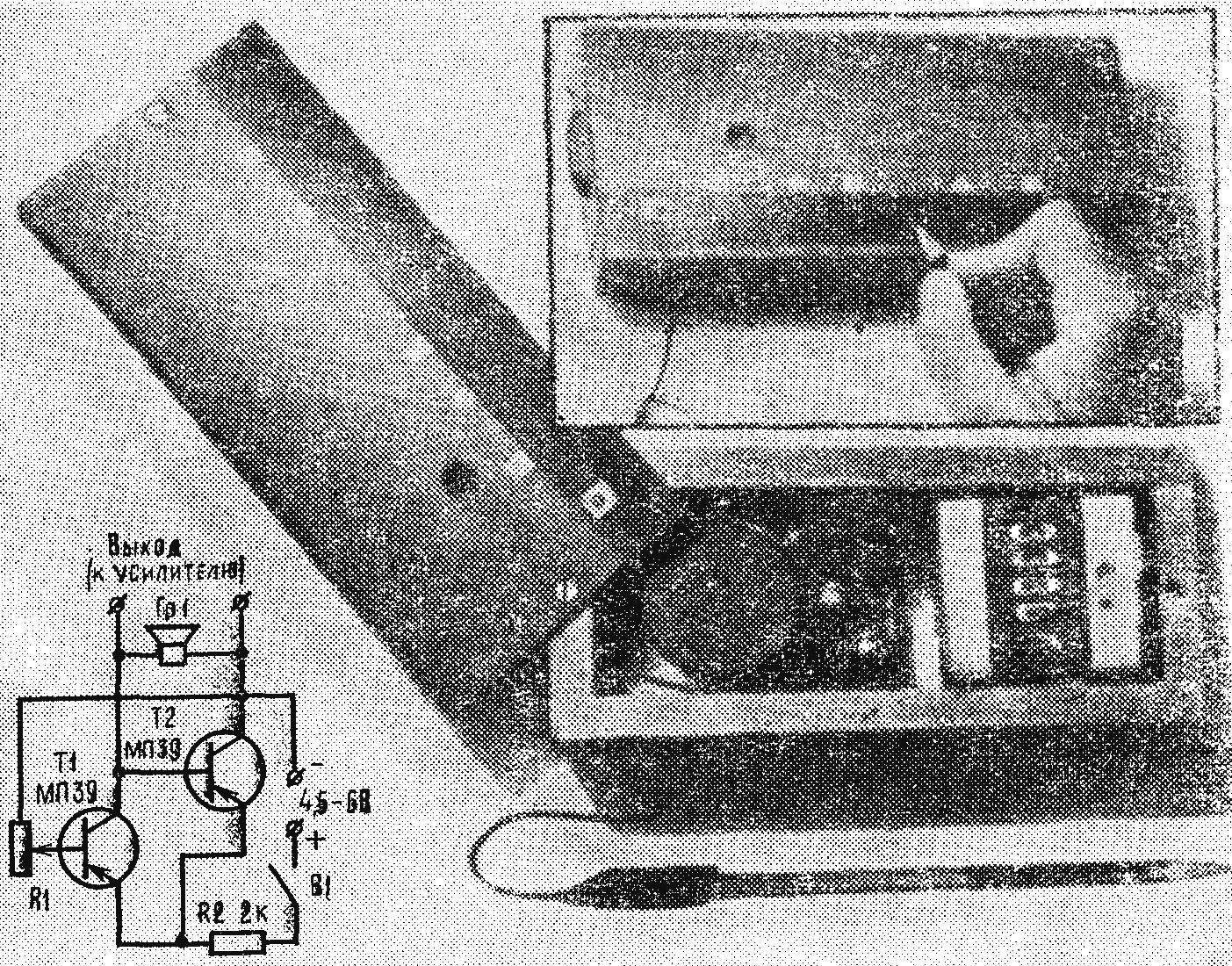 I propose an extremely simple structure of the electronic musical instrument. Its structure is clear from the drawing and the concept. The musical range of 2-3 octaves.
The graphite layer of the resistor R is applied with a pencil. The thickness of the layer is chosen empirically. The game technique is very simple. To play simple melodies after a ten-minute workout. The timbre is reminiscent of performance on stringed or woodwind instruments.
Vladimir ZOTOV, engineer, Ryazan
Recommend to read
CHINESE SYNTHESIZER
In selling there are a number of relatively inexpensive electronic musical instruments (EMI) of Chinese origin that fall within the price category of a toy. However, inherent in their...
QUICKLY AND RELIABLY
Like it or get a hose clamp or wire the ends of pneumology, no one can guarantee the strength of the connection: the internal air pressure will do the trick. And if force this pressure...