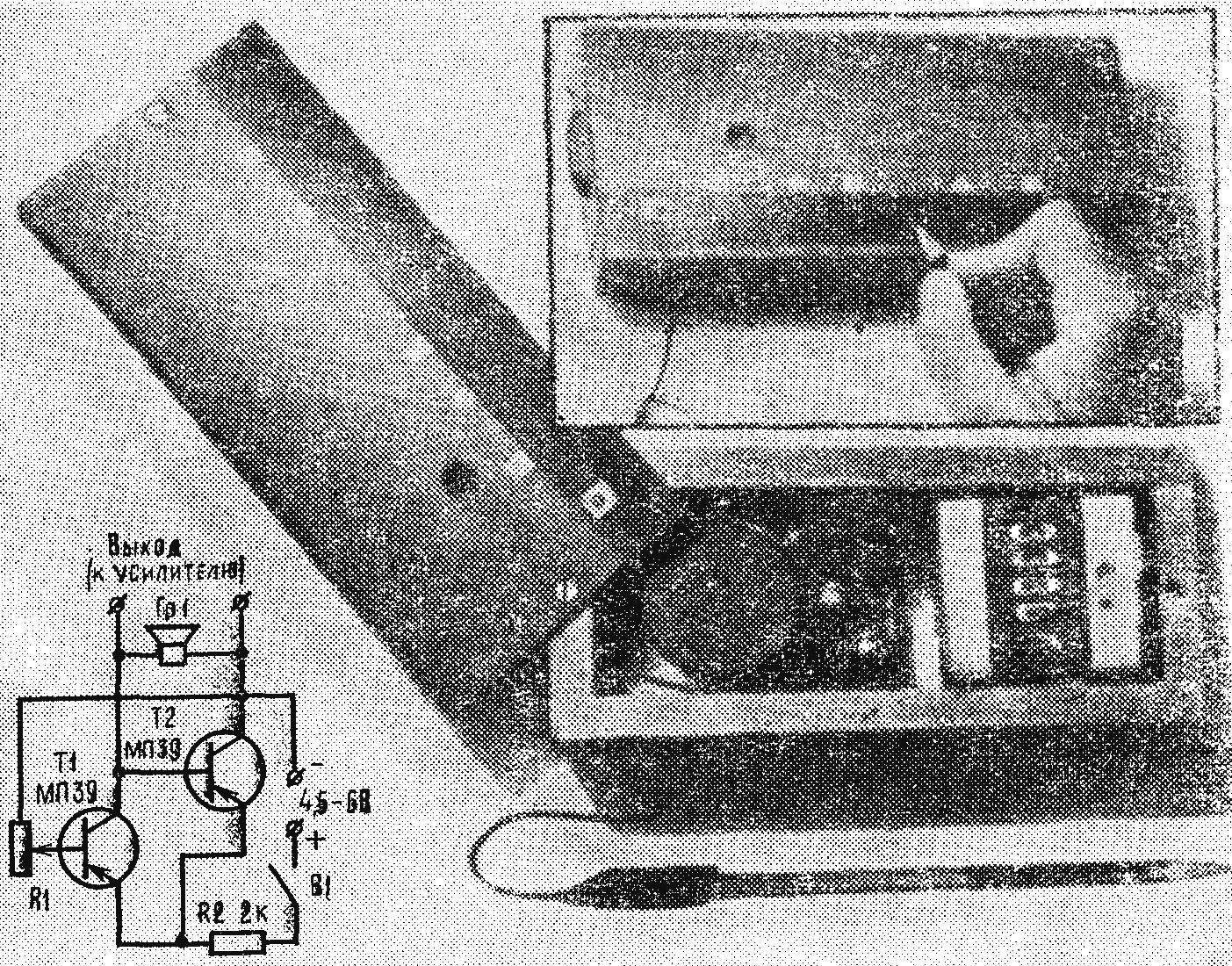 I propose an extremely simple structure of the electronic musical instrument. Its structure is clear from the drawing and the concept. The musical range of 2-3 octaves.
The graphite layer of the resistor R is applied with a pencil. The thickness of the layer is chosen empirically. The game technique is very simple. To play simple melodies after a ten-minute workout. The timbre is reminiscent of performance on stringed or woodwind instruments.
Vladimir ZOTOV, engineer, Ryazan
Recommend to read
THE FIRST SHIP OF THE FIRST OF THE ADMIRALTY
"Eagle" - the first Russian two-decked warship was built in 1669. The shipyard was laid in the village of Dedinovo, 26 km from Kolomna. This place is on the left Bank of the Oka river at...
THE CORRUGATED BOARD MOTOR
Not so long ago in the journal "modelist-Konstruktor" was about the simplest model of a glider made from a conventional packaging corrugated Board material although not aeromodelling,...