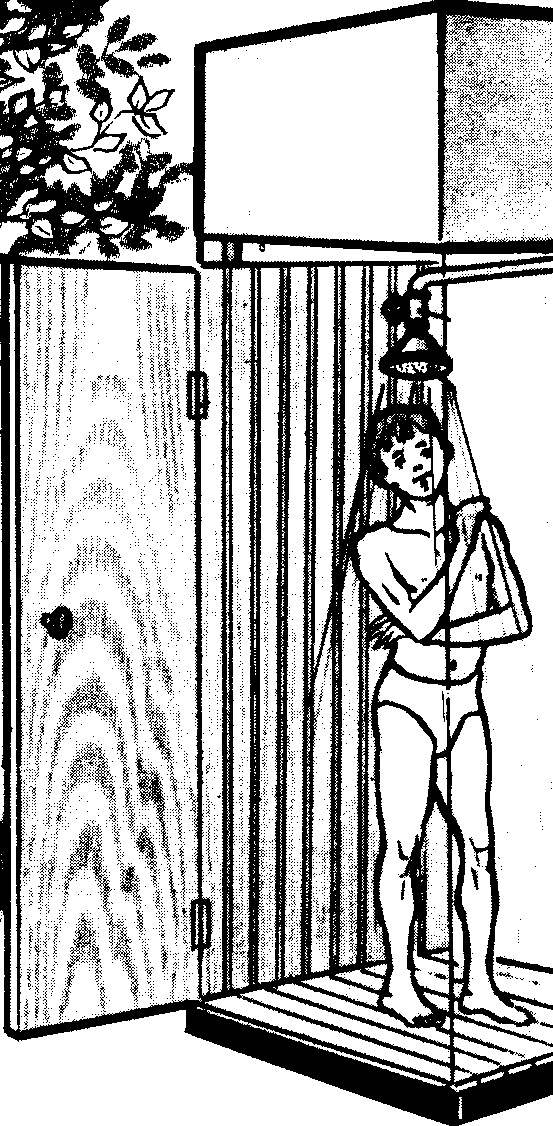 Many villagers and gardeners have on their sites shower. Usually this is a small free-standing enclosed building with a tank on the roof. From it by gravity through the pipe to the shower mesh enters the cold water. Of course, on a hot summer day, you can cool off in the cool streams, but in spring or autumn, when it's fresh, not everyone will dare on such water treatment.
To increase the "bathing season" will help a simple device — a water heater. It can be mounted even on the finished shower install.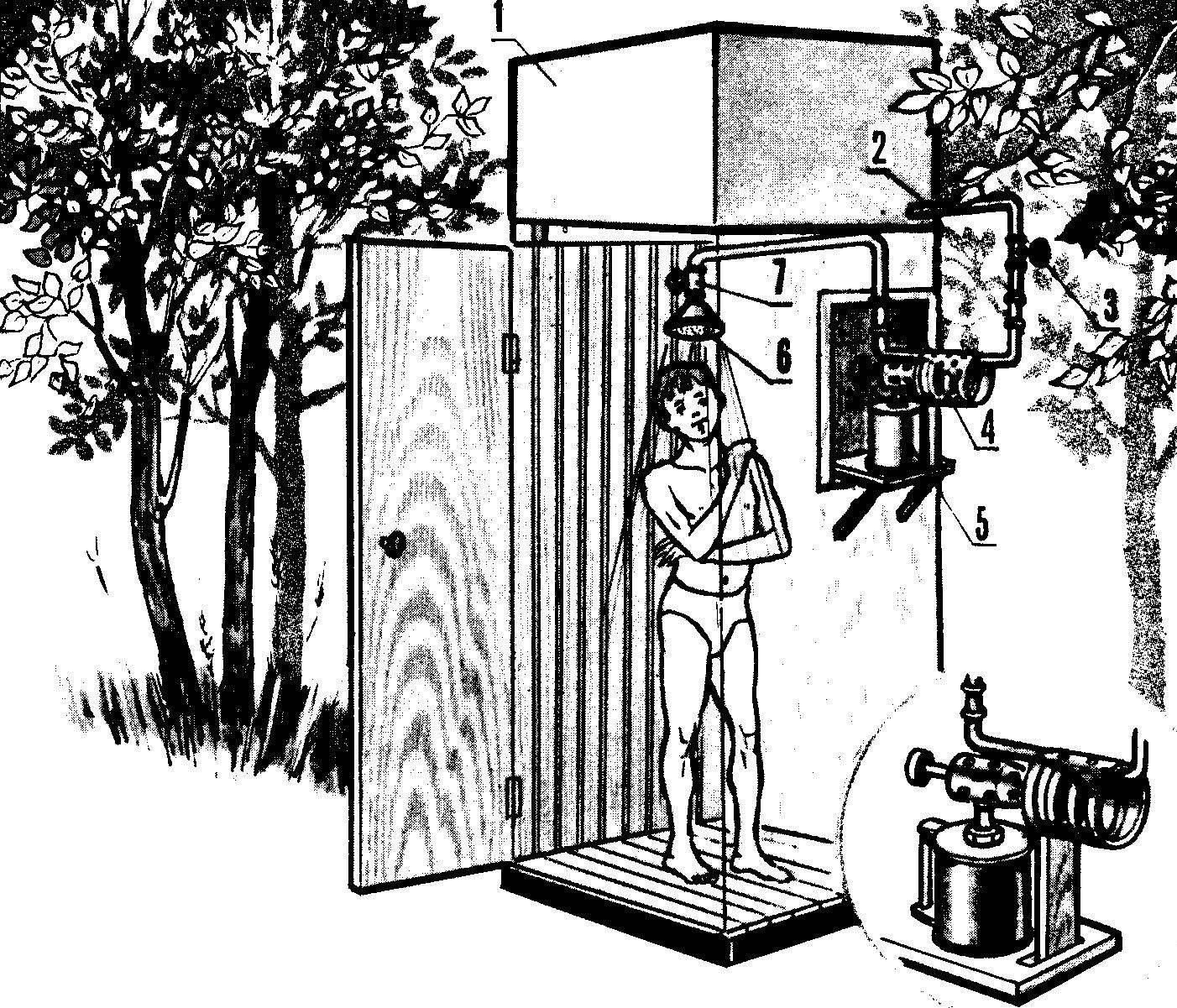 Shower with the heated water:
1 — water tank, 2 — outlet, 3 — shut-off valve, 4 — heat exchanger 5 — blowtorch, 6 — grid soul, 7 — the valve of the shower.