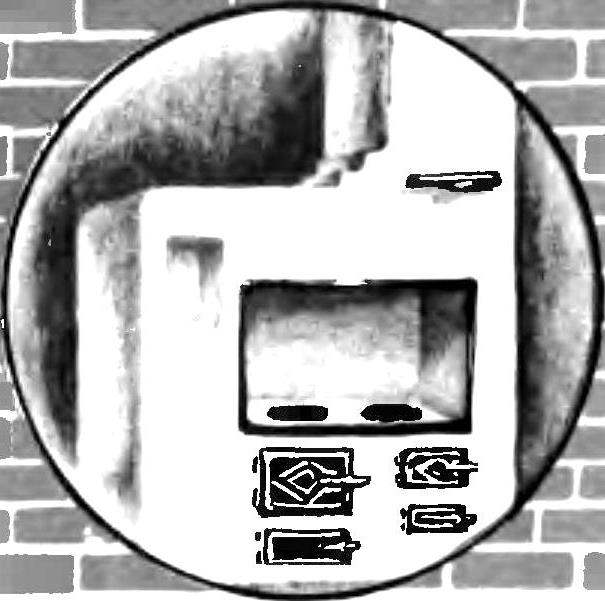 Older homes still sometimes there are amazingly cozy and beautiful tiled stoves. Alas, today, like the furnace heating, the tiles are fading. And they can be found only as a piece of exhibits at exhibitions of ceramic artists. And whether it is, for lack of tiles to coat your kiln ceramic tiles? — often ask us readers. How to cook mastic to stick the tile to the furnace?
Forced to disappoint the authors of these letters: unfortunately, no adhesives or cements for this purpose and there are no secrets on the sticker tiles on the stove. This lining is impossible because when heated brick, tile and the layer of mastic will have a different extension, and the tiles will fall off soon.
But the tiles or the tiles kept on the old furnaces? Yes, but it wasn't tile: the back side they are made in the form of the box and fastened with steel pins and soft wires, the ends of which were embedded in the joints between the bricks simultaneously with the conduct of an oven laying.
So we offer just to plaster the stove, using one of the following solutions. It is essential to remember that the weakest of them — clay, as he prepared without the addition of any other binder.
Before plastering the surface of the oven need to be well prepared, before applying the solution on the stove it should be protoplennoy that the solution was applied to the hot wall.