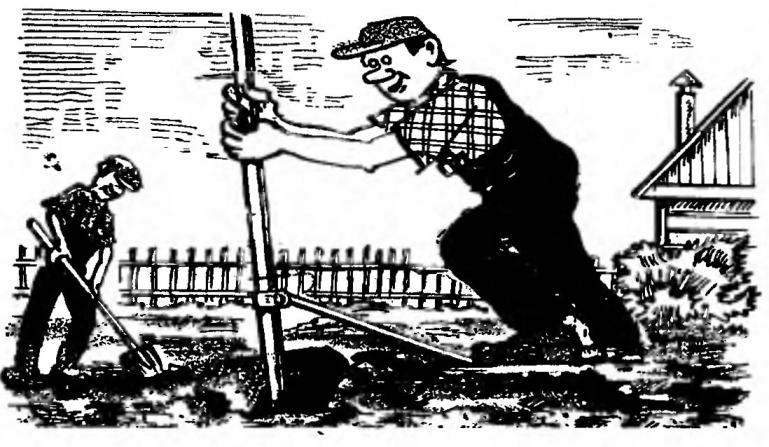 It is a tool for soil I made in order to ease hard work as to dig the ground a normal shovel, constantly bending down, then straightening, with the years became increasingly difficult. The device of the invention is small (it received the copyright certificate), but he is useful now not back pain even after prolonged operation.The gun I tried to combine the advantages of the shovel (lever) and plough (turning soil).
Shovel-plow consists of a working body (blade), cutting, eyelet bushing (sliding bearing), traction and support of a Shoe.
The shingles made of sheet steel with dimensions of 300×200 mm and a thickness of 3 mm. On the upper long side measured 100 mm from this point held the line in the lower near corner and cut off the resulting triangle. Did the same on the bottom edge of the sheet from the opposite side. The upper sharp corner is bent back smoothly to the right a bit and down like the blade of the plow.