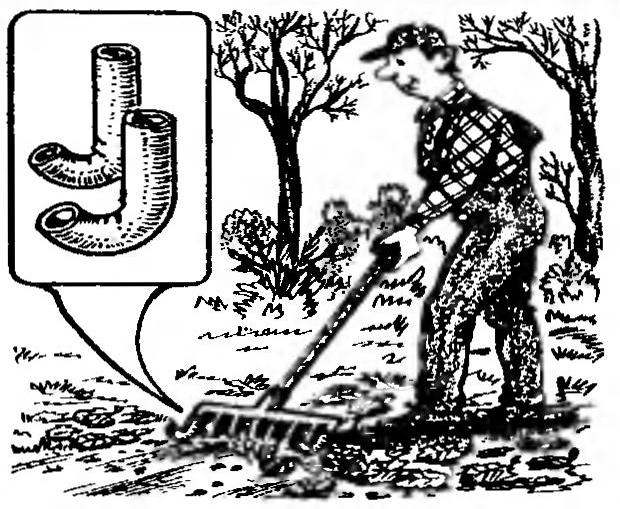 In the spring when processing dug up the ground with a rake of their teeth deepened into the soil, which contributes to loosening, fracturing earthen lumps.
But in the fall when raking fallen leaves, it only hinders. To make teeth just glided over the surface, not buried, will help roll-formed from a plastic or metal tube nozzle at the extreme teeth.
Recommend to read
LIFT DRUM
In the GDR skiing designed the lift with a drum on which is wound a pull cable. To do the same, you will need a moped engine with a working volume of 50 cm3, its exhaust transmission...
THE MOTOR ON THE SOARING LEADER
Glider with motor Speed-600. With the development of gliding enthusiasts of this type of aircraft have sought to combine the merits of soaring flight and motor. The fact that...