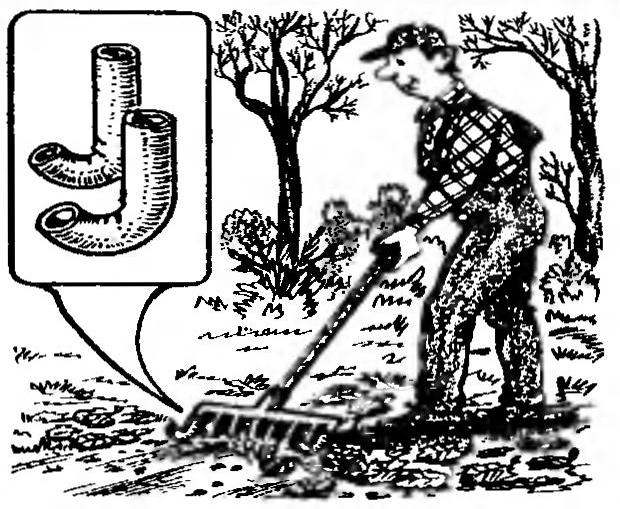 In the spring when processing dug up the ground with a rake of their teeth deepened into the soil, which contributes to loosening, fracturing earthen lumps.
But in the fall when raking fallen leaves, it only hinders. To make teeth just glided over the surface, not buried, will help roll-formed from a plastic or metal tube nozzle at the extreme teeth.
Recommend to read
LOOSEN CLIP
Today there is no problem with the acquisition of standard garden tools, whether a shovel, rake, hoe. However, some work to do with the special tool still more effective: the performance...
NAILS -SAFER
Unneeded hole in the wooden partition or details it is easy to putty. However, such a tube may eventually shrink or crack and fall out. This does not happen, if before applying the...