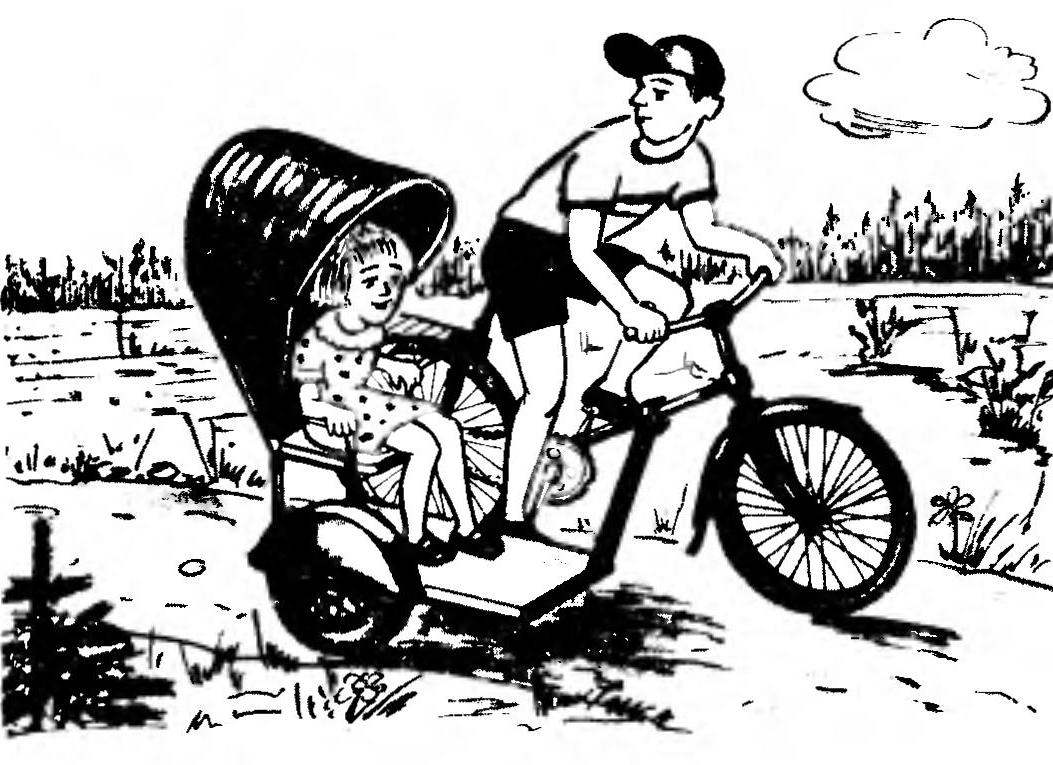 It all started with the fact that we are a young childless family bought two "Kama" and became interested in Cycling. With the birth of his daughter had to solve the task: how to travel together? Did a little chair, and set it on the rear trunk. It has served us faithfully for several years But the daughter grew up, and sit in the car seat she was cramped, uncomfortable, the idea of creation of easy folding, durable enough trailer stroller, quickly attachable to the bike.
I designed the crew, parts and components which are mostly made of steel (St3 or any other), is pretty light, weighing only about 15 lbs. In a few minutes it is attached to the bike, freely enters the Elevator and can be completely disassembled, which is very convenient when storing it during winter in the apartment, for example, on the mezzanine.
The stroller consists of a frame with a floor and seats equipped with adjustable backrest and canopy. With a Bicycle it is connected with three rods.
The frame is welded from steel strips. To install the wheel there is an additional frame with a slot under the axle. A similar slit is made in the right wall. The rear transverse plate shortened and reinforced by two gussets. Floor is cut out from plywood or a thick PCB 6…8 mm bolts.