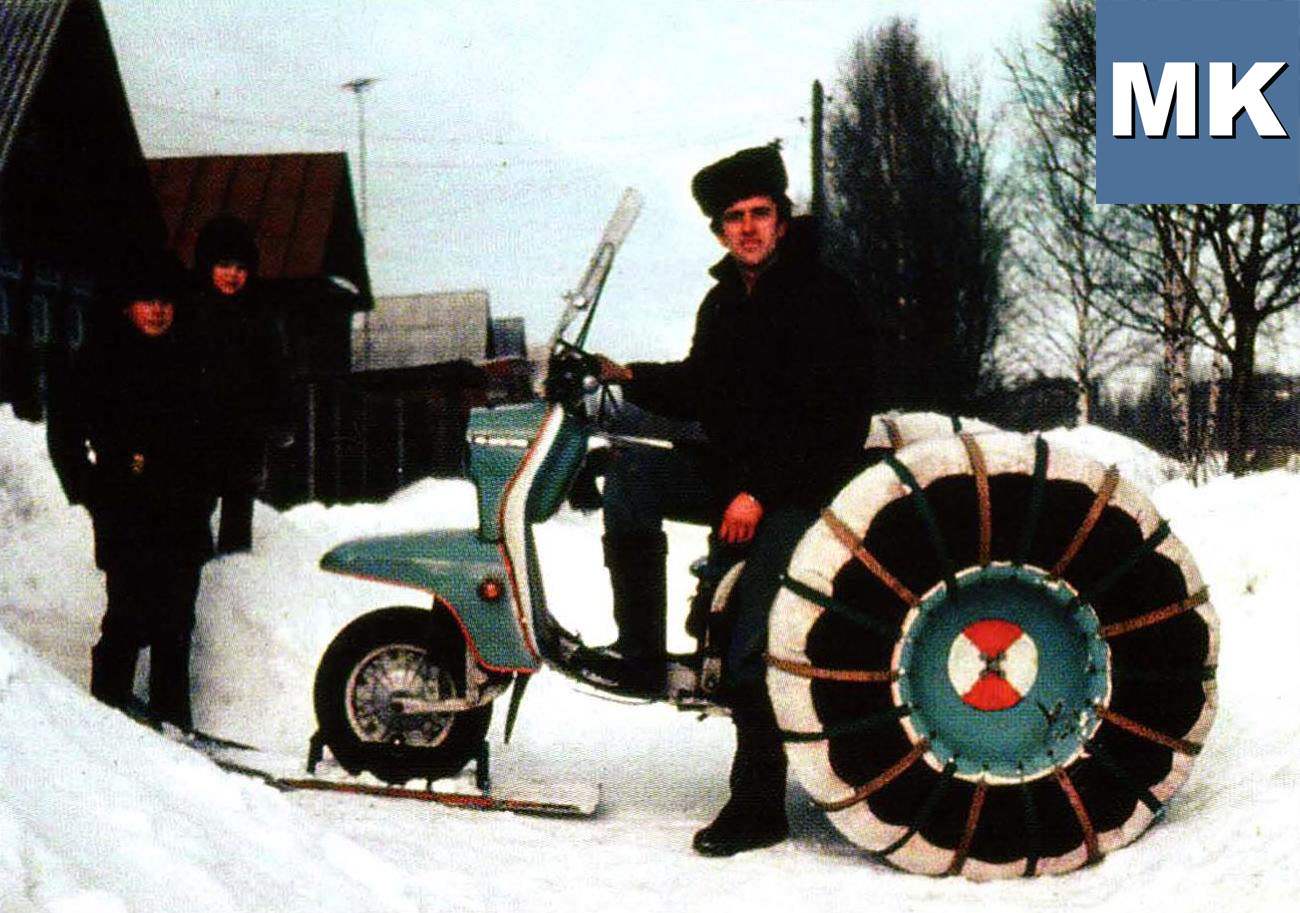 Can you go on winter fishing or hunting on the scooter Elektron? Answer — you can! My snowmobile is assembled on the basis of just such a scooter. To "Electron" easily overcame the snowy roads, I took off the rear wheel and instead mounted axle with two low pressure tires, is made of bulky cameras from the wheels of a tractor trailer. The front wheel stayed on. I did ski with a semi-circular cradle with which it is easy to attach directly to the wheel. Thus, minimal modifications I was able to achieve the maximum result: a scooter, not even with tolerable traffic, quickly turns into an all-terrain vehicle capable of a breeze to bring your driver's any snow.
E. TIKHOMIROV, G. Navoloki
Recommend to read
SNOWMOBILES: IDEAS AND DESIGNS
Snowmobile, manufactured by V. I. Shadrin is not motonarty. The author of the design set out to make winter "Rover" of the Izhevsk motorcycle plant with minimal alteration to improve...
FISHING? IN A JEEP!
Winter fishing — an occupation for the most persistent. Try-ka in the cold to spend the whole day at the wells — there will not save any coat, no tent, no "forty degrees warmer"....