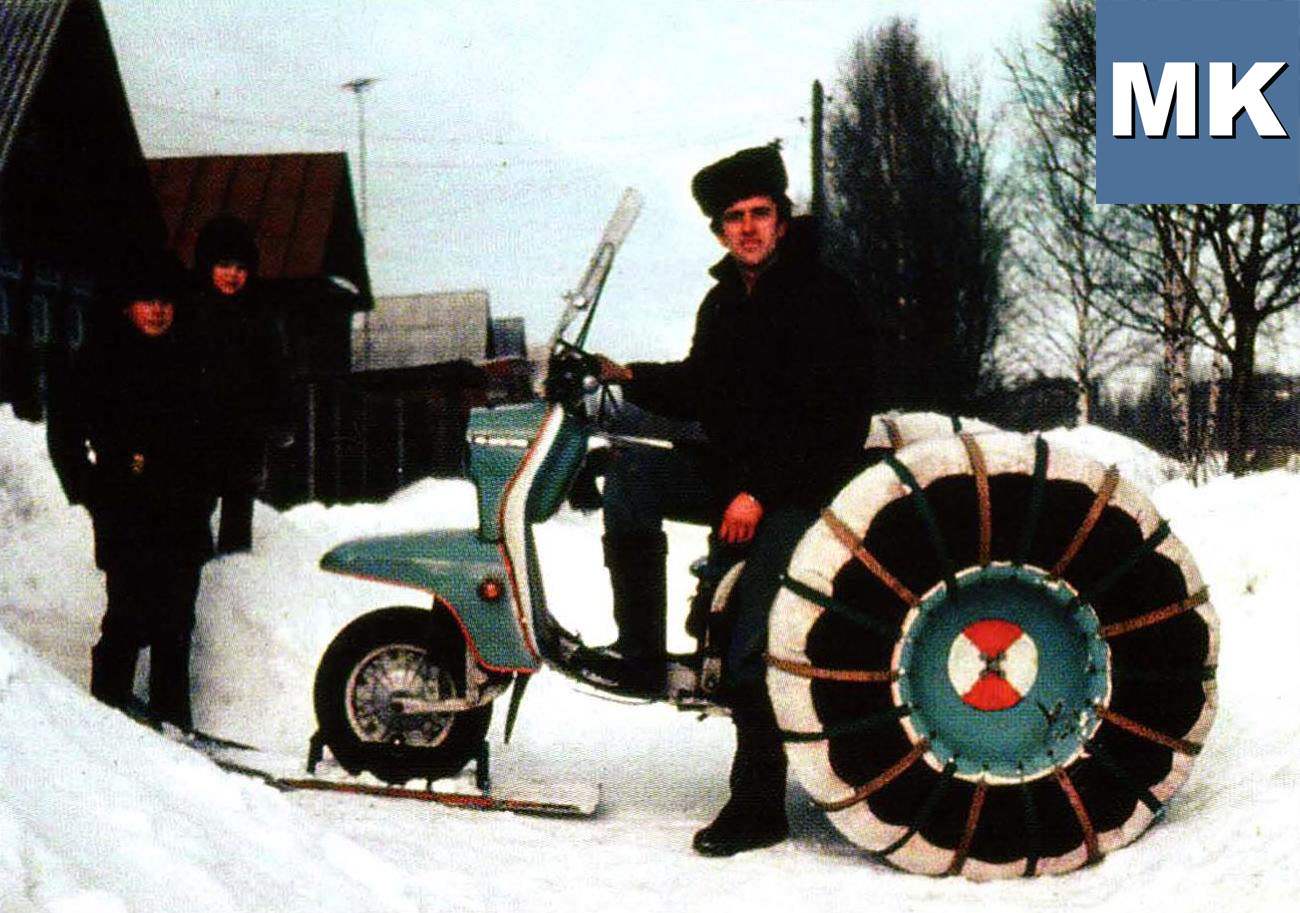 Can you go on winter fishing or hunting on the scooter Elektron? Answer — you can! My snowmobile is assembled on the basis of just such a scooter. To "Electron" easily overcame the snowy roads, I took off the rear wheel and instead mounted axle with two low pressure tires, is made of bulky cameras from the wheels of a tractor trailer. The front wheel stayed on. I did ski with a semi-circular cradle with which it is easy to attach directly to the wheel. Thus, minimal modifications I was able to achieve the maximum result: a scooter, not even with tolerable traffic, quickly turns into an all-terrain vehicle capable of a breeze to bring your driver's any snow.
E. TIKHOMIROV, G. Navoloki
Recommend to read
THE SUSTAINABLE DIPLOMAT
All good hard portfolio of type "diplomat", but he has one disadvantage — poor resistance. It falls down when it is put on carelessly. Rescue a kind of rotating "legs" is attached to the...
HANDLE WITH KNOB
no matter How Limeray the length of the wire cord, all the same thread sizes is not exactly the same. To the neutral position of the Elevator corresponds to the vertical position of the...