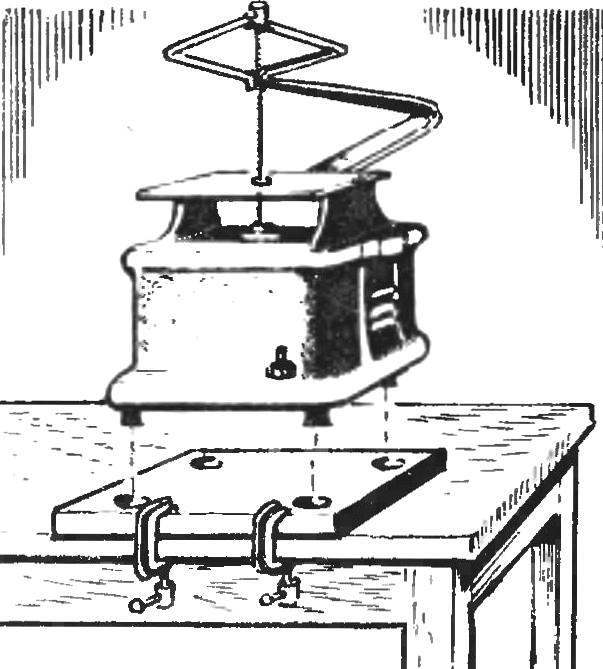 Needless to say, jigsaws, EL-2 a good helper to the Modeler; but here's the problem: while working, he constantly moves around the table, especially if the latter is covered with plastic. I propose to make a simple stand – a platform with four recesses for the legs gubino 10 mm. To the whole area did not go on the table, it should be fiksirovat clamps.
E. GRITSENKO
Recommend to read
"TRAP" IN THE SINK
I refused to offer the industry's trap — plastic perforated liner at the drain mouth of the shell: it has the shape of a hole and instantly get clogged even debris. Made of a plastic...
TRAP FOR PAINT
When painting the ceiling, cornices, etc. paint with a paint brush sometimes drains on hand. This will help avoid simple cropped funnel from a plastic bottle, put on the brush.