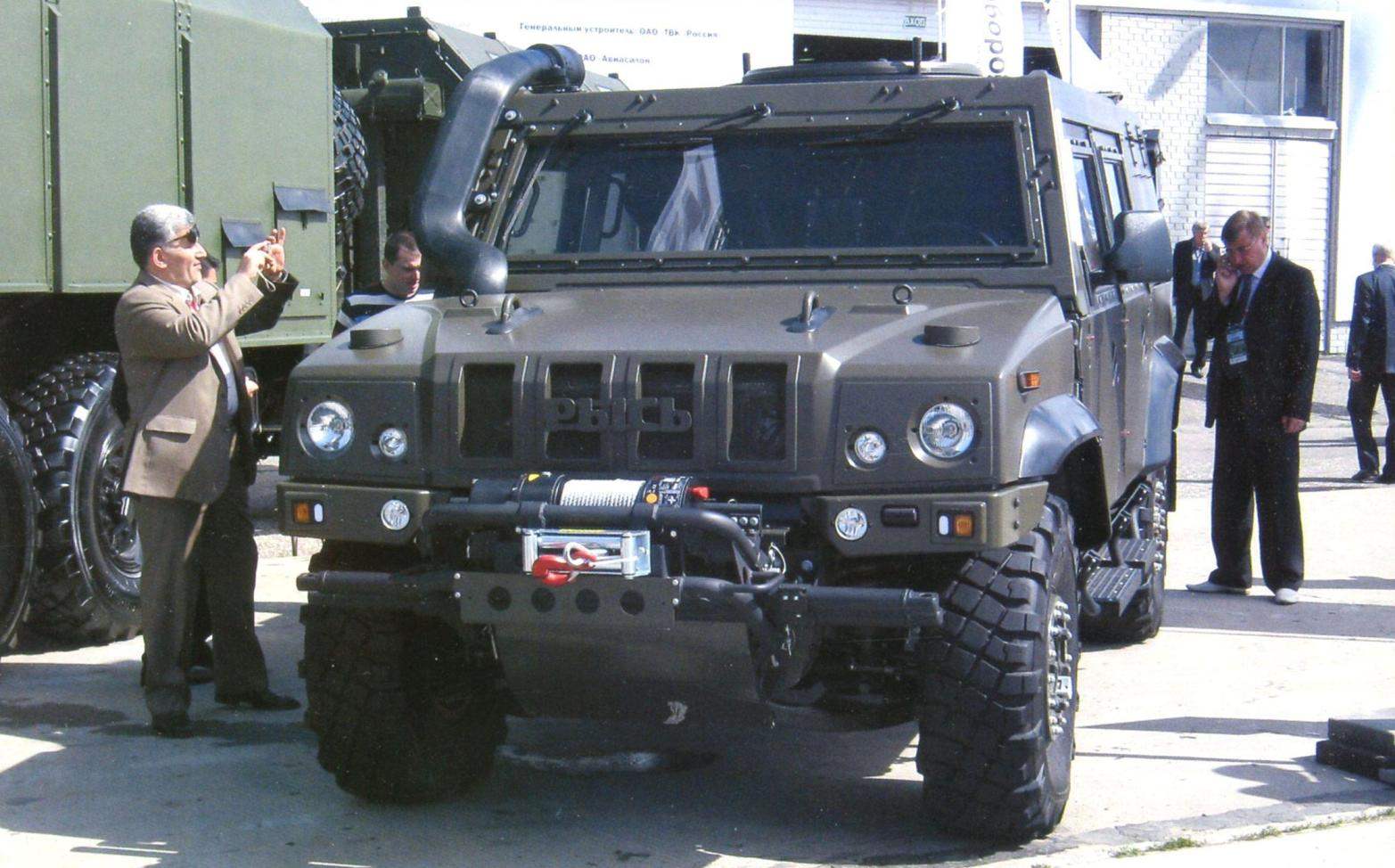 Cars, army UAZ-29661-vehicle with engine ZMZ-5143 98 HP and an elongated UAZ-2966 motor 9МЗ-4219.1 84 HP, which in the early 2000s were equipped with the Russian army, created on the basis of the famous UAZ-469. By this time they have, to put it mildly, could not meet the increased needs of military units. Therefore military experts had welcomed the new car – GAZ-2975, created by the Gorky automobile plant. It was an army jeep – Russian multipurpose armored terrain under the loud name "Tiger". Its serial production in 2005 has mastered the Arzamas machine-building plant, where they were received in the Ministry of defence and the Ministry of internal Affairs.
The armored car proved itself in tests and in operation in the army, having "high flotation on soft soil and stability when driving at maximum speed". The engine was installed with a capacity of 150 HP, so if you combat weight 5300 kg, the car could reach speeds up to 140 km/h the car Armed with a 7.62 mm machine gun and 30-mm automatic heavy grenade launcher AGS-30. The cabin withstood the hit, steel bullets of 7.62-mm Kalashnikov rifle and a landmine explosion with the capacity of 0.2 kg of TNT. In short, the reviews were very positive.
So in mid-2009 military professionals with some surprise that I received the news about the impending replacement of the tiger and other armored vehicles, especially foreign. They were Italian armored cars IVECO LMV-V65. One of the arguments in favor of the purchase of these machines in the Ministry of defence has put forward insufficient protection of the "Tiger" from small arms and the lack of mine protection. According to the manufacturer "Iveco" had existing now in the world the protection system STANAG 4569 3rd class (Level 3), and our machines, the corresponding technical task of the specialists of the Ministry, is only the 1st.