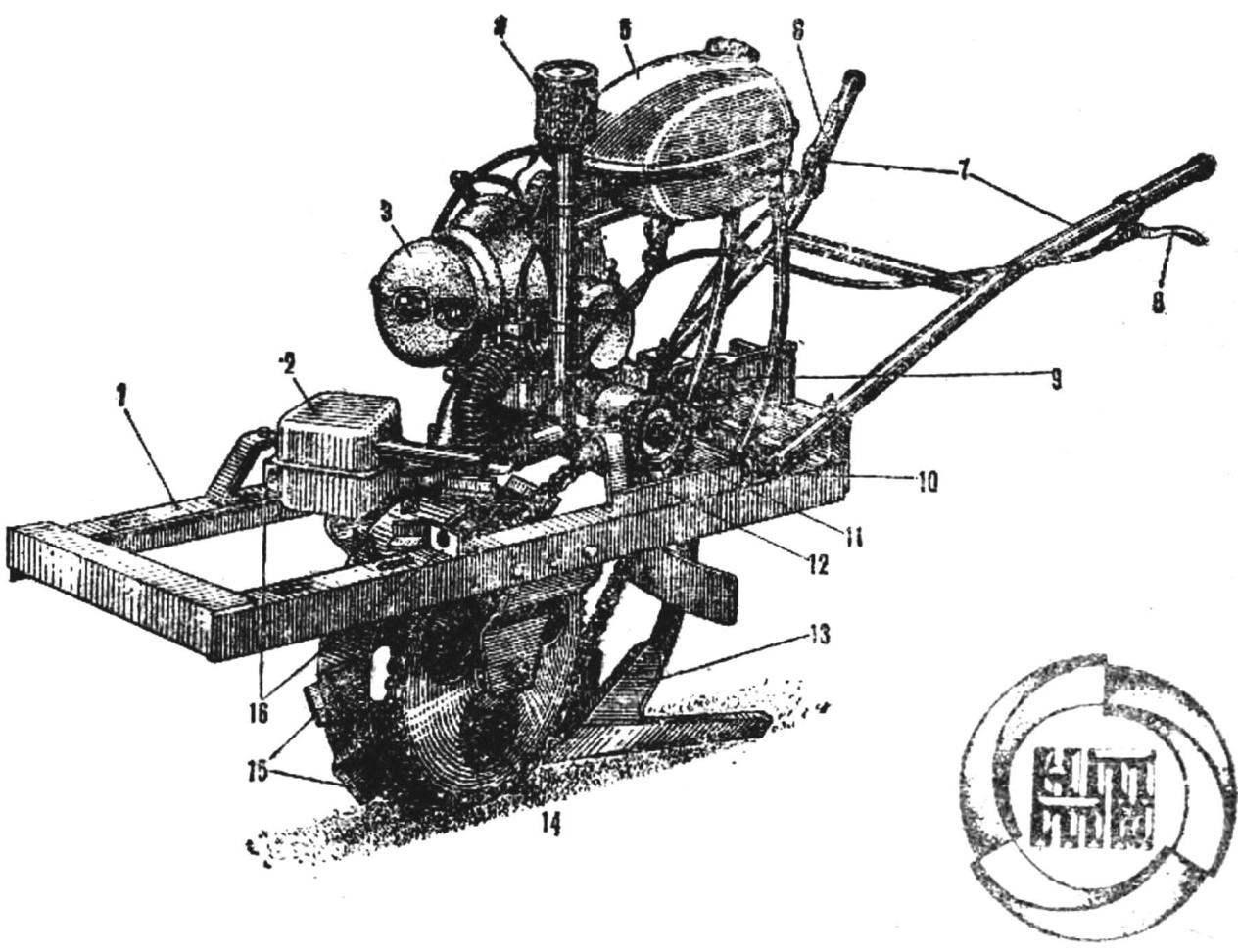 In the first rank of the best projects presented by young technicians country in the Central exhibition NTTM-82, is "Rublis" — self-propelled plow-cultivator, or, as it is called, a plane. Built this machine students the eight-year school in the village of Ruda district of Liepaja Latvian SSR, the members of the circle of mechanization of agriculture.
The design attracted the attention of not only fans, but also professionals a year ago — the all-Union meeting of young technicians in Tbilisi. Interest was aroused by the simplicity of the layout, access for repetition. This plow can be built in any village workshop, with a minimum of necessary equipment.
Designed "Rubles" for inter-row cultivation of plants. When changing the working bodies can be Spud planting, loosen the soil cutters, harrow. The performance of the machine for these operations respectively of 0.2, 0.04 and 0.1 ha/h.