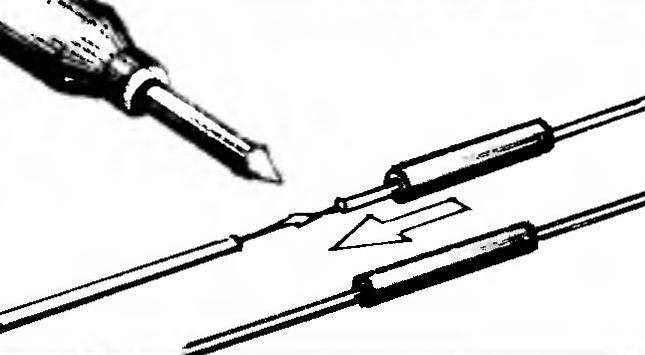 I advise you not to throw away the pieces-rolls PVC insulation when Stripping the ends of the thick electric wires — they will be useful when connecting more than thin wires. Before soldering, put a suitable diameter tube to one of the joined ends, and when the solder has cooled, slide it in place of soldering. This isolation looks especially good if it is monotone.
Recommend to read
"NIKE KEYGEN" IN MINIATURE
With the introduction of new technical requirements to models-copies category S5 most preferred as a prototype steel two-stage rocket with large differences in diameters of the housings...
FORD F-150 PICKUP
F-series pickup trucks are popular in USA light utility vehicles. Buy them and as transport for business, and as a Supplement to the passenger car family for the solution of transport...