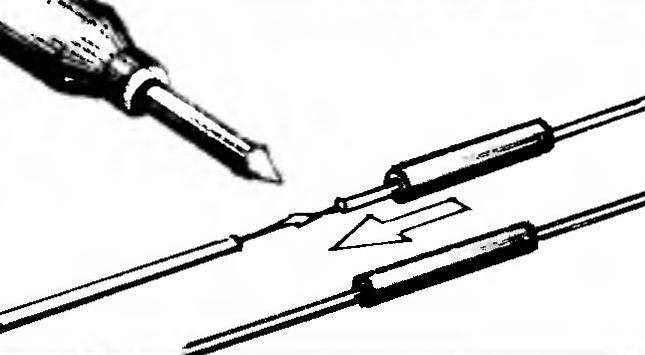 I advise you not to throw away the pieces-rolls PVC insulation when Stripping the ends of the thick electric wires — they will be useful when connecting more than thin wires. Before soldering, put a suitable diameter tube to one of the joined ends, and when the solder has cooled, slide it in place of soldering. This isolation looks especially good if it is monotone.
Recommend to read
DESIGN… OF the SKULLS
Simple technology for producing decorative items and ornaments offered by the magazine "Burda moden" for fans to make all their own hands. The gist of it is that the appearance of any...
OVERCHARGING THE BATTERY? Is ELIMINATED!
One of the problems for the citizens-owners of vehicles is the condition of the batteries. Frequent stops on subsequent runs of the engine discharged battery, a full charge from an...