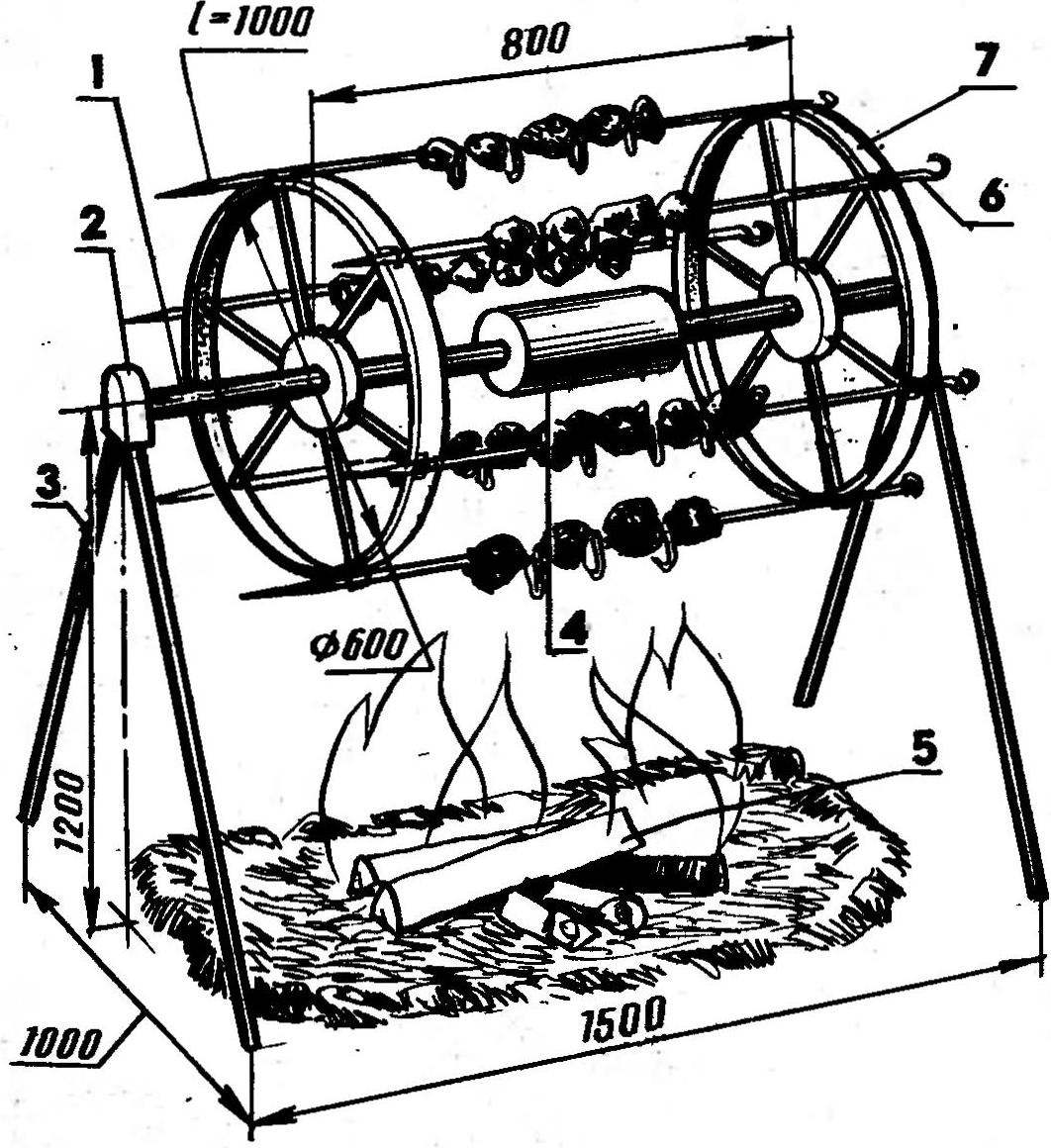 Organizing a friends meeting, a picnic at the river-lake or any scenic forest clearing, arranging a family celebration (or formal reception) in his "country residence"is different in the summer splendor of the country, of course, take care of appropriate treat. And among the "gastronomic delights" many will certainly want to see natural barbecue or made immediately by a special recipe smelly hot. So hurry to get a special grill, an ingenious foldable (imported, expensive) Dutch oven…
Meanwhile, there are a number of other (more—homemade!) devices for cooking outdoors. In addition, they do not require close attention during operation, and economical, have greater productivity, less flammable. Among these designs worthy of the "l eating with the right is the wheel skewer. It can be proposed for the description and sketches, presented by Y. Polyakov from Moscow
Meat, fish, vegetables, in cooking losing weight. Just this property and is used in the wheel skewer to bring it into rotation and uniform roasting of the product cooked from all sides.
To do so useful in the household and truly indispensable when leaving "nature" device can be a single wrap. Or two (see figure). On odnoobrazny roasted in small separate pieces of the product. Dvukomnatny is designed for the installation of the skewers with a length of 500 mm or more.
Well, if you have, as they say, get an old Bicycle wheel with hubs and bearings. It is much easier. Otherwise, you'll have to make for themselves.