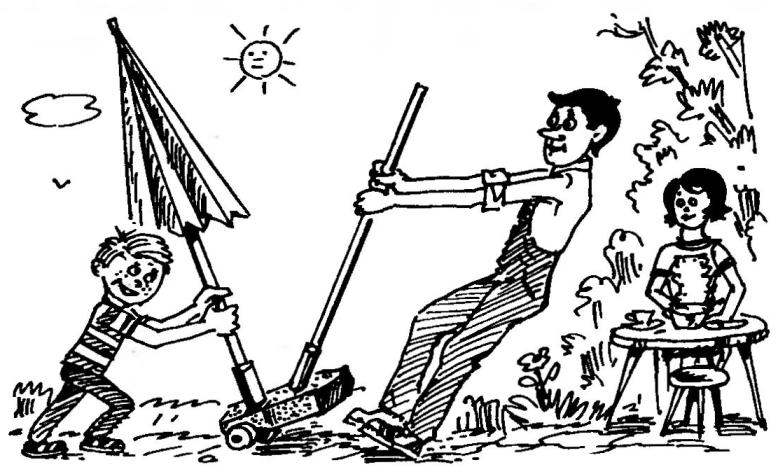 When the dacha is not a permanent gazebo for relaxing on a hot summer day, the only salvation from the scorching sun – a great "beach" umbrella. The obvious advantage is that the umbrella can be installed in any place where you want to organize the area where you made a table with chairs or just lounge. To set this umbrella just stuck deep in the sand his shaft – and even the wind will not need any additional fortifications or stretch marks. And on a country site it will not work, especially if the ground is specially prepared – sprinkled with gravel, tile or asphalt.
Therefore, under the large sun umbrella is usually made portable metal or concrete base, a massive base with bushing for the shaft. So the umbrella fell down and the wind was stable, the base should be heavy enough. However, this complicates portability. It would seem, this contradiction is difficult to find any optimal solution. However, it is.
The German magazine "Praktik" offers to make the cap not portable, and mobile… with small wheels. Of course, you can install them on the already existing base, but it's better to make an improved version, the ebb it out of concrete.