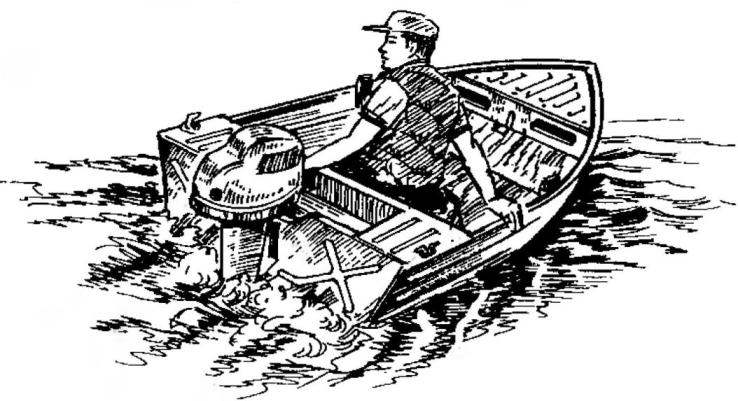 At the time I had a chance to build and test many motor boats. The first water I came off the boat "star", the drawings of which were published in the October issue of the journal "modelist-Konstruktor" for 1966. It is known that the village of homebrew not spoiled by the wide range of structural materials. What was required for the construction of the "Stars" for a long time was not. Had to make do with what was in the moment at hand, namely, a steel sheet with a thickness of 1.8 mm. Naturally, the power set of metal profiles and strips of different cross sections, coupled with sigouney paneling gave the boat a pretty solid mass.
Parts of the hull were welded with the electric arc from DC using peeled from the coating electrodes with a diameter of 4 mm. to Brew a discontinuous way I initially was difficult, until I, as they say, smell the metal and not practiced. In this way, the seam is like overlapping fish scales, and the structure of seam — like porous.
When the "Star" was ready, I installed it on the motor "the Whirlwind". However, the trials revealed a number of shortcomings: poor longitudinal stability, the overlap of water through the transom in a sudden stop of the engine and so on.
Had to upgrade the boat. And a few times. She had side Boule, sub niche, and more. In short, the Motorboats of the project "Star" I have become a sort of laboratory, where he tested various technical solutions. Over time, taking into account the experience gained through the identification and elimination of shortcomings and there was a motor boat "Mirage".