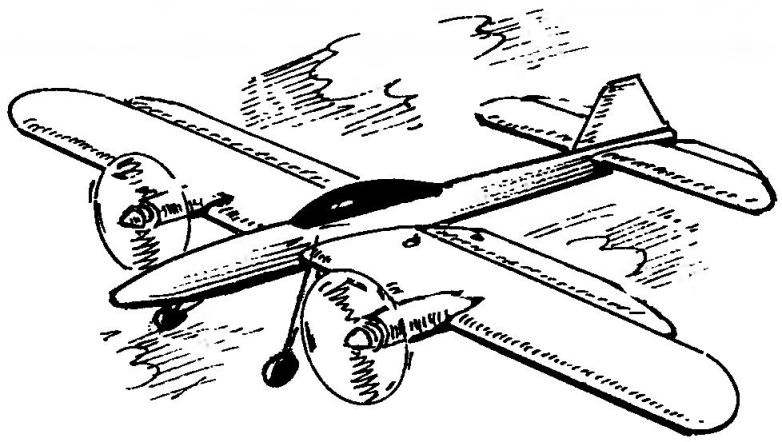 Specialized in aeromodelling magazines increasingly published articles about the model aircraft with electric. Today betrothe quite successfully fly and kordovye, and Svobodnaya, and RC models. The reasons are many, and one of the main can rightly be considered the appearance on the market of light and powerful power sources and motors, a compact and lightweight remote control equipment.
A growing number of adherents of the electric drive in our country. More than just attract them the most affordable to manufacture and easy to operate kordovye models with external power supply. Today created a lot of these models — among them kordovye "school", kordovye "pilotage" and even kordovye speed. Of course, the most popular among modelers are elektroperedachi. This is understandable — the high power and small dimensions of modern motors make it possible to create models capable of performing practically the whole range of Pinotage.
In the journal "modelist-Konstruktor" No. 6 for the year 2002 have already talked about cord aerobatic model with a pair of electric motors type DK-5-19 is not too large power. Her flights have shown that the use of a twin-engine scheme was given not only a doubling of capacity of the power plant and, accordingly, increase the speed of the model, allowing to fly on cords of greater length. Importantly, this significantly changed the aerodynamics of elektroperedachi — improved airflow of the wing and flaps, which increased lift at low speeds and airflow stabilizer, which had a favourable impact on the manoeuvring qualities of the model.