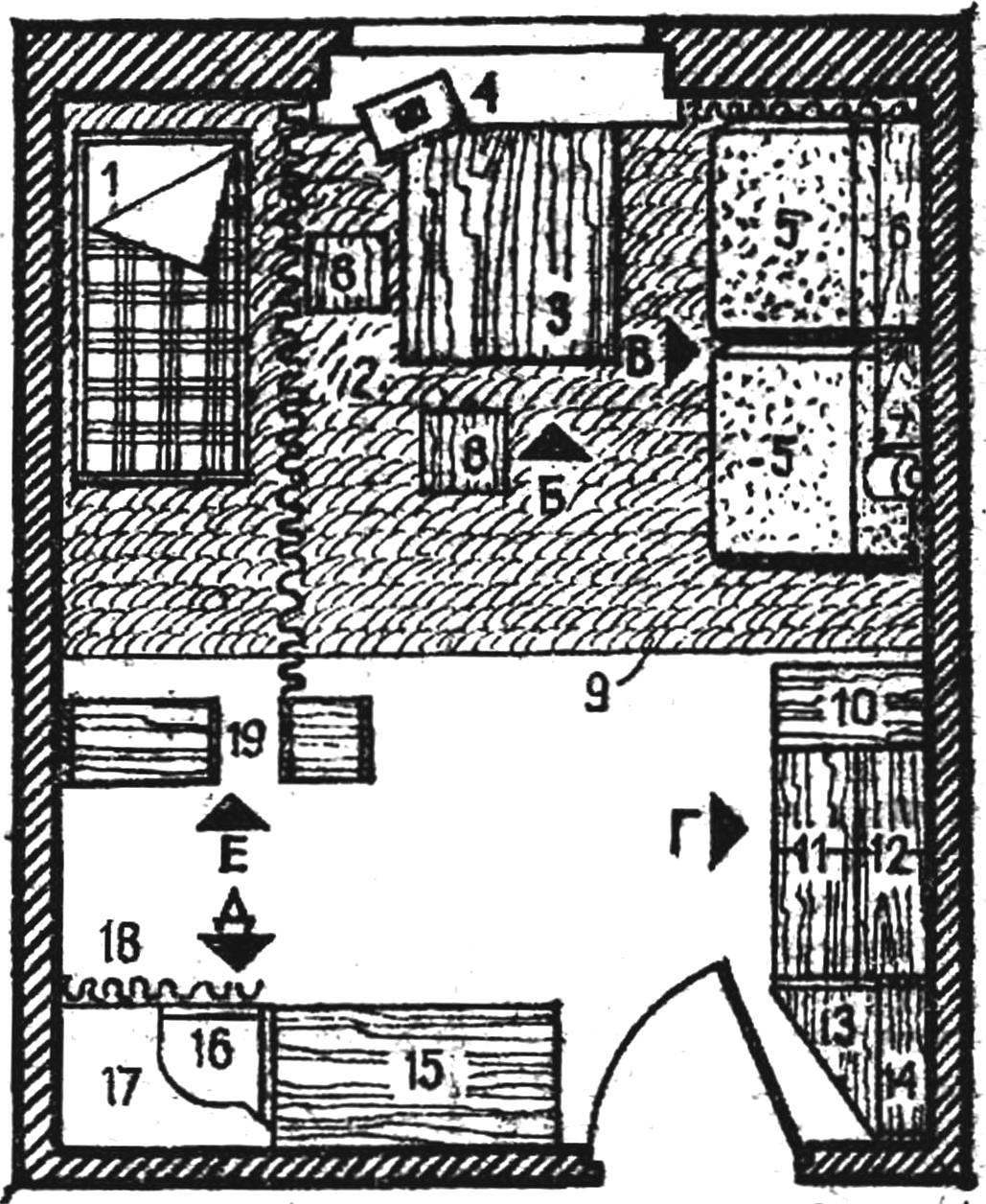 In a small room is the interior for a family of three people (Fig. 1). Bookcase 19 and the case 10 is divided the room into two parts: primary and secondary. In the main provides everything for a normal life of parents and a small child. The top shelf of the rack 19 and podii 6 you can take for various objects and books. On the bottom shelf if you've loaded the music area, will fit well here and portable TV. 3 folding table used as dining or written. Z-beds, if they move, turn into a comfortable wide bed. Better to buy them without armrests, otherwise two adjacent armrest can be removed. A cot from the main part separates the curtain 2. On the lower shelves of the rack 19 is placed on children books, toys.
Very often under the sill there is a free place — place there are shelves for different things. The purpose of the items of the auxiliary parts is clear from their names.
Types B…E precise design interior and will help to choose acceptable option. The material used is usually wood, boards, slats, boards, chipboard, plywood, pine, Linden, birch. Finish surfaces to perform better in a known manner: sanded, stained relevant solution for painting in the right tone, lacquered. Details of chipboard to hang with veneer or plastic foil that imitates the wood surface.
As you can see, the humble square meters did not prevent well-equipped room, providing the necessary functional facilities. Moreover, this circumstance has stimulated the search for rational solutions to ensure normal conditions of life. The success was predetermined by a correct understanding of the purpose of housing and a sense of proportion.