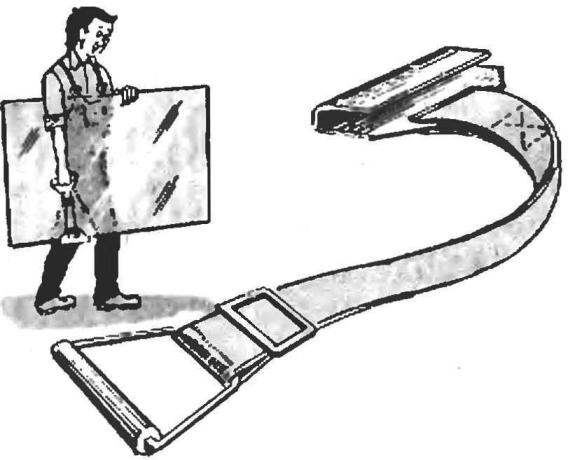 carrying large pieces of plywood, glass sheets or other sheet materials use prisposoblenie made of nylon tape, wire handles and a wide, flat hook.
Recommend to read
TWO-HANDED FILE
Not so easy to prepare items large drachevym file. Most often, the difficulty lies in the fact that such a large tool is uncomfortable to hold only right hand and only press the top left...
PLYWOOD HAND
Any gloves, especially leather, be dried without losing their form if you make this from any material pravilno flat, resembling a hand. Draw pravilno before sawing is very simple: put...