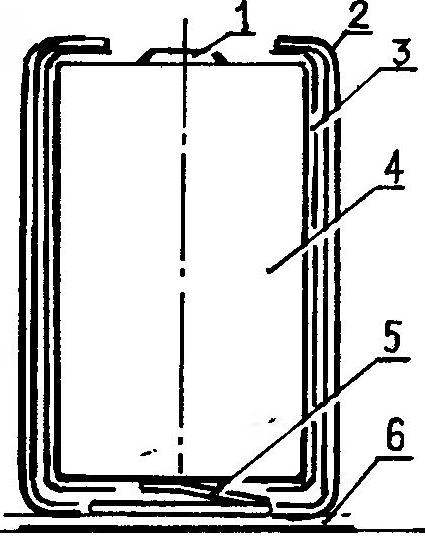 Portable appliances — whether it is a modern alarm clock, a radio-transistor, audio player or the flash — not the same design as the compartments for batteries and contact sockets; and "batareiki" may be slightly different from different manufacturers. For example, metal liners, chemical elements of power "373" ("Orion M") both end over-rolled, whereby negative electrode (see Fig.) is somewhat recessed inside and when you install, for example, in the desktop electro-mechanical clock VESNA not provide contact with the circuit device.
Rescue stationery metal clip. It is only necessary to slightly bend towards the negative electrode element of its middle part: get "contact spring". You can also use the appropriate size washers, discs, coins, etc.
Vladimir LEVASHOV
Recommend to read
"REINS" ON THE BATTERY
No matter how small portable power supply network of the car — the weight is nevertheless solid. Very rare, but it will let you know when the battery it is necessary to remove, transfer,...
DON'T SPOIL THE VIEW OF THE BALCONY
Quick-drying underwear on the balcony, loggia, but how ugly looks like a house from the street. Offering a simple design linen dryers with removable cords strained at the railing, and...