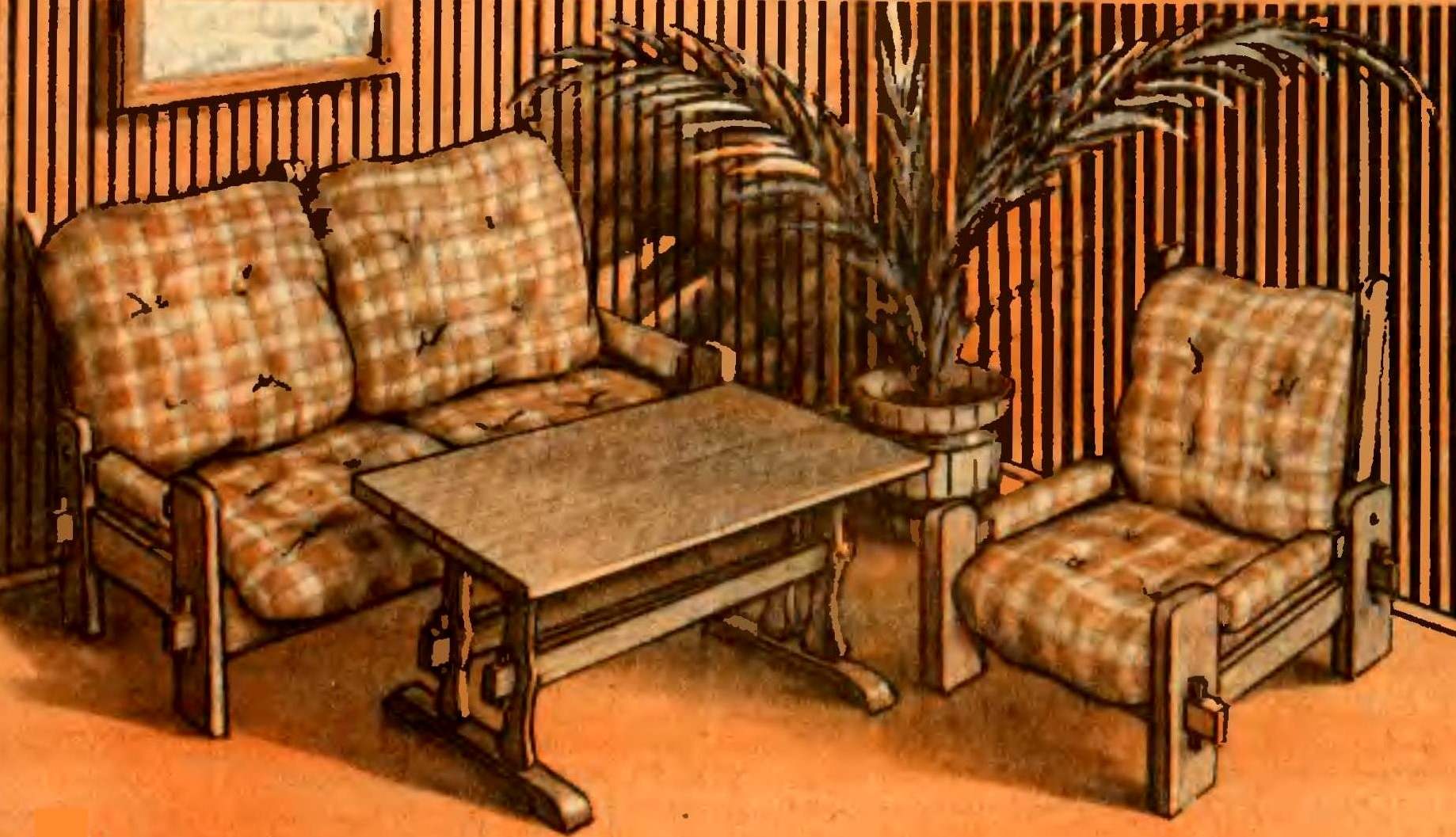 In modern life great importance is given to the presence in the apartment relaxation area, helping you to disconnect from worries, to regain strength after a day of work, relax. An important role is played in this comfortable chair. It is easy to do it yourself — for example, as shown in our drawings. The design is quite simple, but nevertheless it is present in the majority of typical units, typical handmade furniture. So the first thing to make the chair can be recommended for beginners to the masters as their first "big" goods — after all, this work will help to master necessary skills and gain experience.
Before you take tools, stock up on needed materials: boards section 40X110 mm 20X90 mm battens 20X45 mm nylon tape with a width of 30…40 mm, sheet thick foam rubber and upholstery fabric. Do not worry if you cannot purchase the materials specified sizes — take our design "based on", make your option.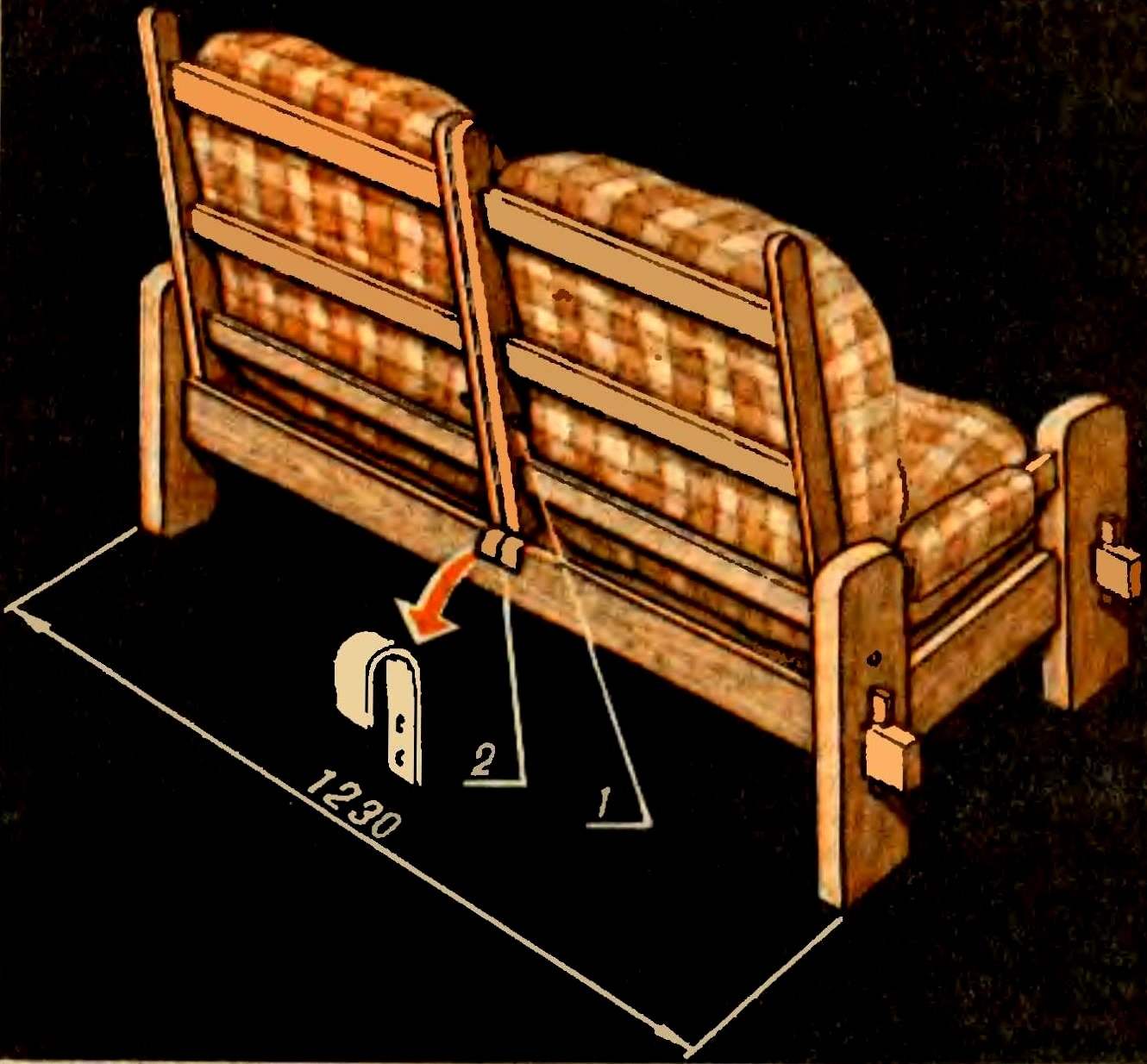 Option double chair:
1 — M6 bolt (3 PCs.),

2 — bearing hook (steel 3Х20Х80 mm, 2 PCs.).