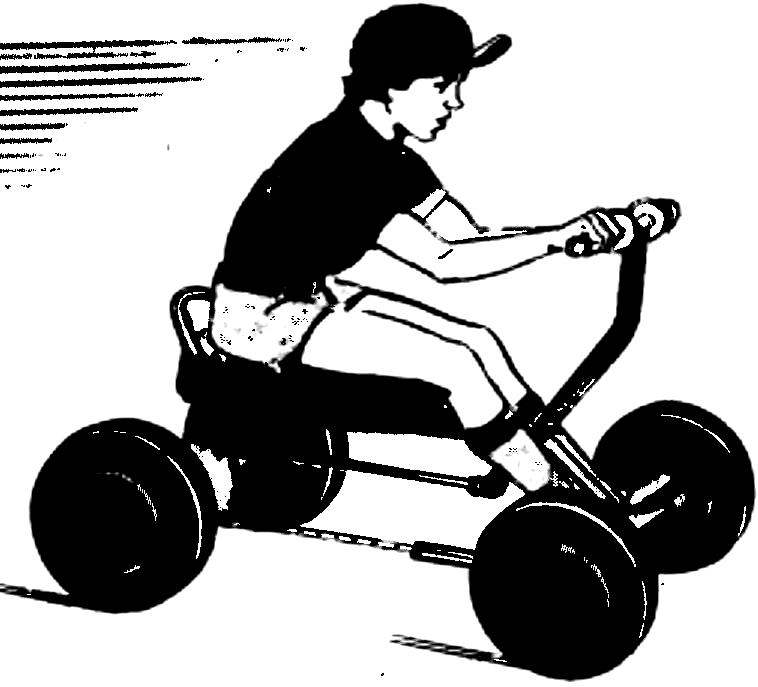 It so happened that almost all the children's toys with a muscular drive — pedal cars, maps, bikes — designed for use in main leg muscles. And almost none of these machines work the muscles of the hands. It is in vain, since the movements resembling, for example, rowing, at the same time would be included the muscles of the arms, shoulders and back. Such actions also contributed to active pulmonary ventilation. All this prompted me to design and fabricate for my son "Roller"-muskurahat with manual transmission.
By construction, the "Roller" is a four-wheeled car with a driven rear axle and swivelling front. They may use wheels from bicycles and scooters of various sizes, from 150-33 (81/2X11/4) to 205-56 (121/2X11/4).
The machine frame is made of steel tubes diameter 20X1. 5 mm, curved in the form of a farm and connected by means of two welded brackets. Back to the frame on the welding are mounted two bearing housings; front — swivel: change of direction "Roller" by turning the front beam axle on which are placed the feet of the driver. They have a special profile that provides them a comfortable position.