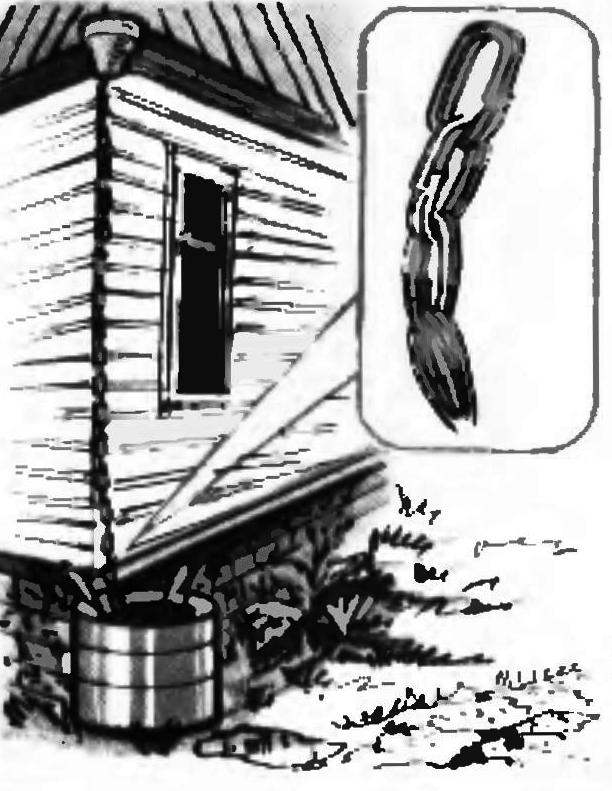 In the country rain water falling from the height of the chute or breaks over time, blind area, or sprays from filled, but overflowing capacity which hurts the Foundation and walls. I'm doing the so-called gentle storm drain attaching to the gutter a homemade circuit of thick wire cutting and twisting it in double ring.
Recommend to read
DRAIN… ON "A LEASH"
To collect rainwater from the drain flooded the bottom of the wall and the Foundation, it usually put a barrel or descend from the roof a chain, playing the role of a "ladder" to calm...
PIGGY RAIN
Most gardeners under the gutters certainly are cumulative barrels to collect rainwater from roofs for irrigation reserve, and in case of fire — water at hand. It's a pity, when the heavy...