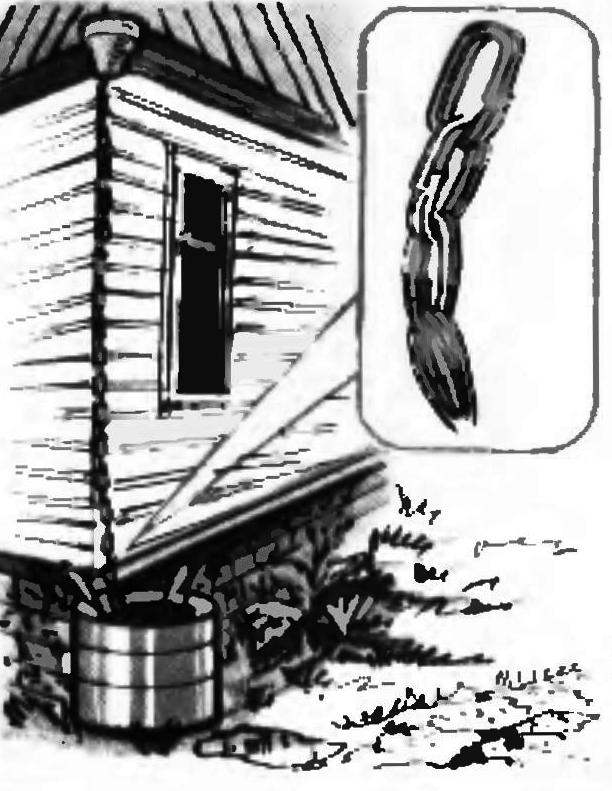 In the country rain water falling from the height of the chute or breaks over time, blind area, or sprays from filled, but overflowing capacity which hurts the Foundation and walls. I'm doing the so-called gentle storm drain attaching to the gutter a homemade circuit of thick wire cutting and twisting it in double ring.
Recommend to read
UNDERWEAR CARBINE
Clothesline, even if she is of synthetic fibres if left on the street, quickly becomes unfit for use. And every time to make and to tie-to untie troublesome. The matter is simplified if...
CHAIR FIDGETS
There are restless people, they are literally turning on the seats, even when doing serious work. Why not meet them and not make the chair so that he could turn? The chair...