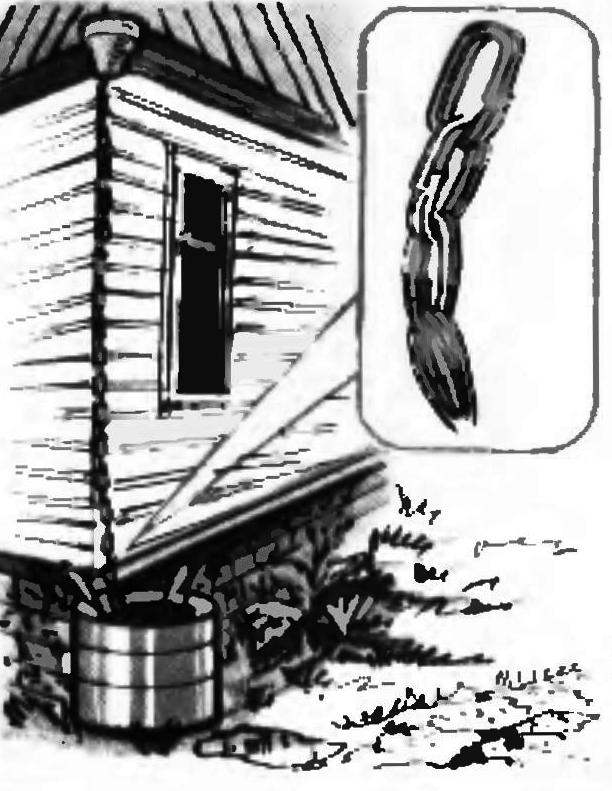 In the country rain water falling from the height of the chute or breaks over time, blind area, or sprays from filled, but overflowing capacity which hurts the Foundation and walls. I'm doing the so-called gentle storm drain attaching to the gutter a homemade circuit of thick wire cutting and twisting it in double ring.
Recommend to read
THE HANGER CAPS…
A neat housewife in the kitchen most of mesh cover: if different-sized pots comfortable to hold one in one, they cover thus form the unstable hill, and then crumbling with each careless...
MODELIST-KONSTRUKTOR 1975-10
CONTENTS: Yuri Stepanov. "Star ticket" (1). The young Communist League and the scientific-technical progress: R. Yarov. Train-race (4). ENEA - school innovation: To the Arsenal...