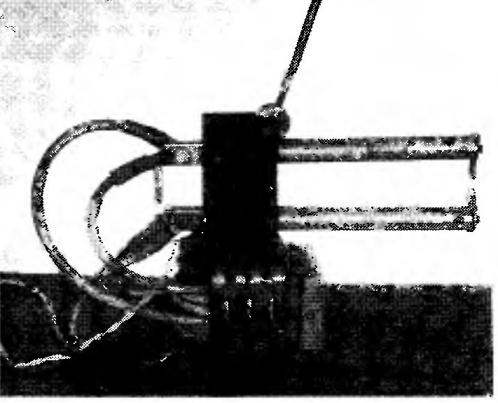 I made welding machine is a well-proven in practice a modernized version of the device description and drawings of which are published in the journal "modelist-Konstruktor" No. 3, 1966. Most importantly — new "svarochnik" significantly more powerful than its predecessor, easier to manufacture and operate. In the absence of the kind of "bells and whistles" it allows you to securely connect steel sheet with thickness up to 3 mm. However, the mode of operation is one of the most necessary most homebrew spot welding.
Adjusting the amount of current is not provided. The welding is determined by the heating time (that is passage of current) and is controlled either visually (by color), or by using a time relay, the range of shutter speed which is 0.5—5 s.
As the basic transformer use serial OSM-1.0 power 1 kV*a Primary winding it is desirable to leave without changes because (although if required, and rewinding is available here for only 200 turns ПЭВ2-1.9). But the secondary better be replaced by a more "productive" performed by wire THP-50 — trehmetrovye two parts connected in parallel to the total cross-section was 100 mm2.