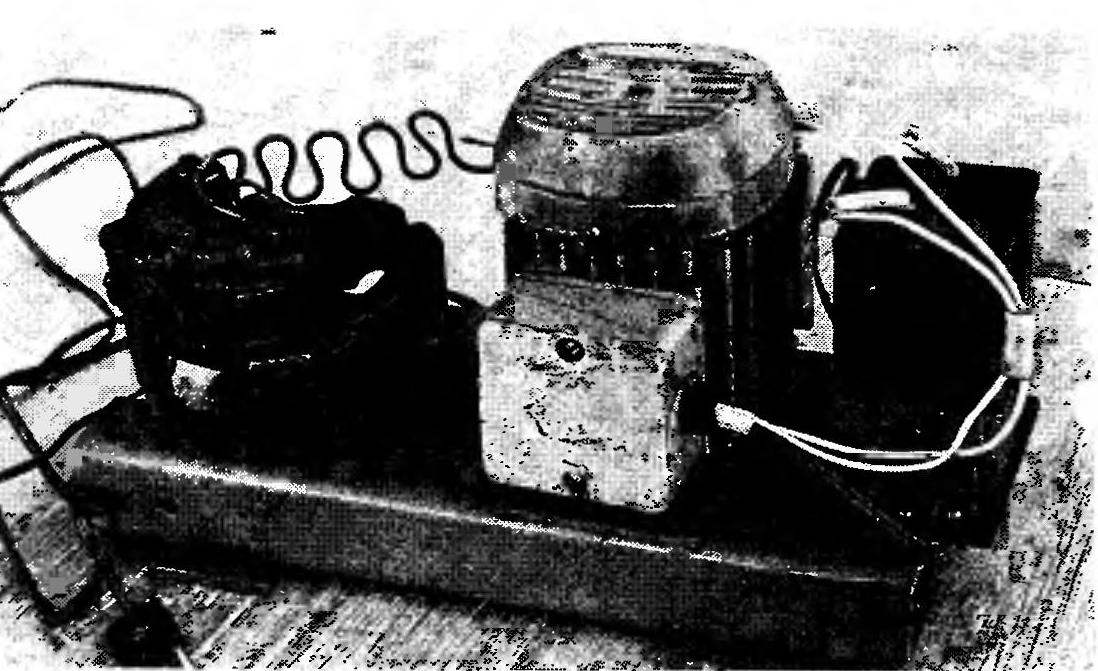 Dostoinstvo spray gun is known: it provides high-quality coverage. In addition, to achieve smooth transitions from one color or tone into another is possible only by spraying. And for that you must have in a home workshop air compressor. It will not idle and after apartment, and will be useful for inflating chambers of the bike and car, spray fertilizers on the garden soil.
Not necessarily the purchase. I read once in the "Modeller-designer", because of the refrigeration unit, overage, you can make compressor. It said on the construction of serviceable electric motor. I also got burnt. So had to settle for a piston mechanism. To remove it, cut the casing in two places with a hacksaw. Then by unscrewing the four mounting bolts, removed one side of the stator and the pump rotor. Because the rotor is no longer needed, he was knocked to the crankshaft.
To replace a burned out motor I found quickly from the washing machine, three-phase, grades 4 AA 50 В4УЗ capacity of 90 W at a speed 1320 rpm Drive to the pump in my design belt. On the shanks of the motor shaft and the crankshaft of the pump is put on the pulleys and prismatic splines from the washing machine and fixed by bolts MB. The key groove on each shaft before it was reserval. But you can drill. This will require a support bushing with a hole diameter of 14 mm. it is Necessary to put it on the shank and on the butt to drill a hole with a diameter of 5 mm, after which the sleeve is removed. In the cross section of the keyway turns out semi-circular, therefore the key should be given the same form.