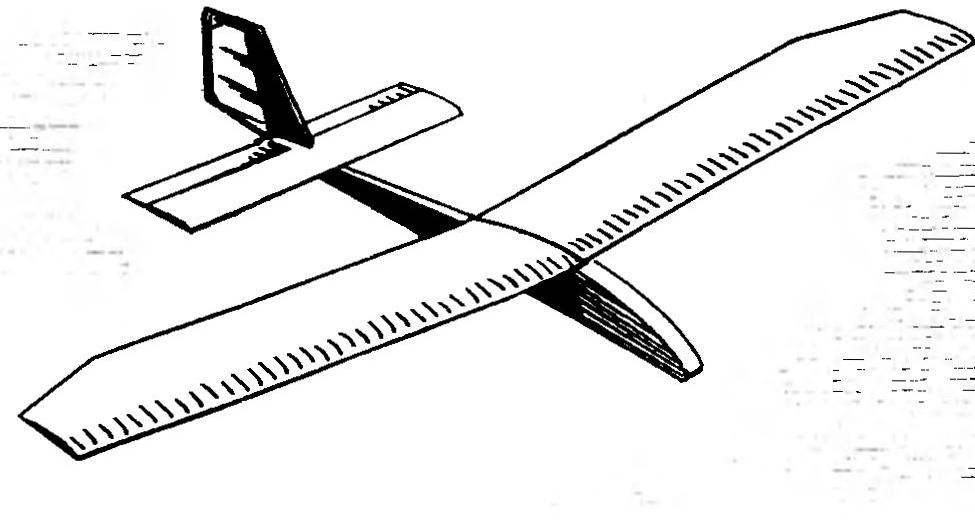 Now we can safely say: RC model become the most popular in our country, turning from an object of elite hobby at a relatively affordable hobby for many athletes. The reason for this is the emergence of both simple and complex, and most importantly — reliable control equipment. Now, according to experts, the number of "cordovil", "svobodnoradikal" and "radio operators" as a first approximation, equal. More important was the question of where to start entry into the most difficult class RC. The theoretical directions and schools here, there are many. But. it seems that there is no more reliable and "bloodless" (the number of broken during the development of radiobiology models) than the traditional, based on a gradual transition from simple gliders to more and more complex motor vehicles.
In designing the glider for beginners, it is important to resolve many issues. These include the choice of available materials for the construction of the model, the achievement of light weight and low-complexity design, the possibility of reproducibility and repeatability performance of the models when making them one of drawings by masters of various experience and qualifications, ensuring a high remotecodebase, ease of debugging and so on. But in the first place anyway out initially specified characteristics, allowing a very stable and reliable flight in a machine with adjustable degree of control (ranging from "disturbing the glider to fly itself," and ending with elements of aerobatics).
It seems that it is a model and was lucky enough to create. At medium size, provides convenient transportation, the new glider was simple and reliable, It has, very importantly, a stable flight in a wide range of speeds in calm weather is not worn as "from a gun", and in windy allows for change balancing the confidence to go against the wind without drift ago. In many ways, the wide range of flight regimes determined by a choice of the overall layout of the model and the wing profile (used in normal aluminazirconia old English profile with good load-bearing properties at the small curvature of the centerline and satisfactory relative thickness).